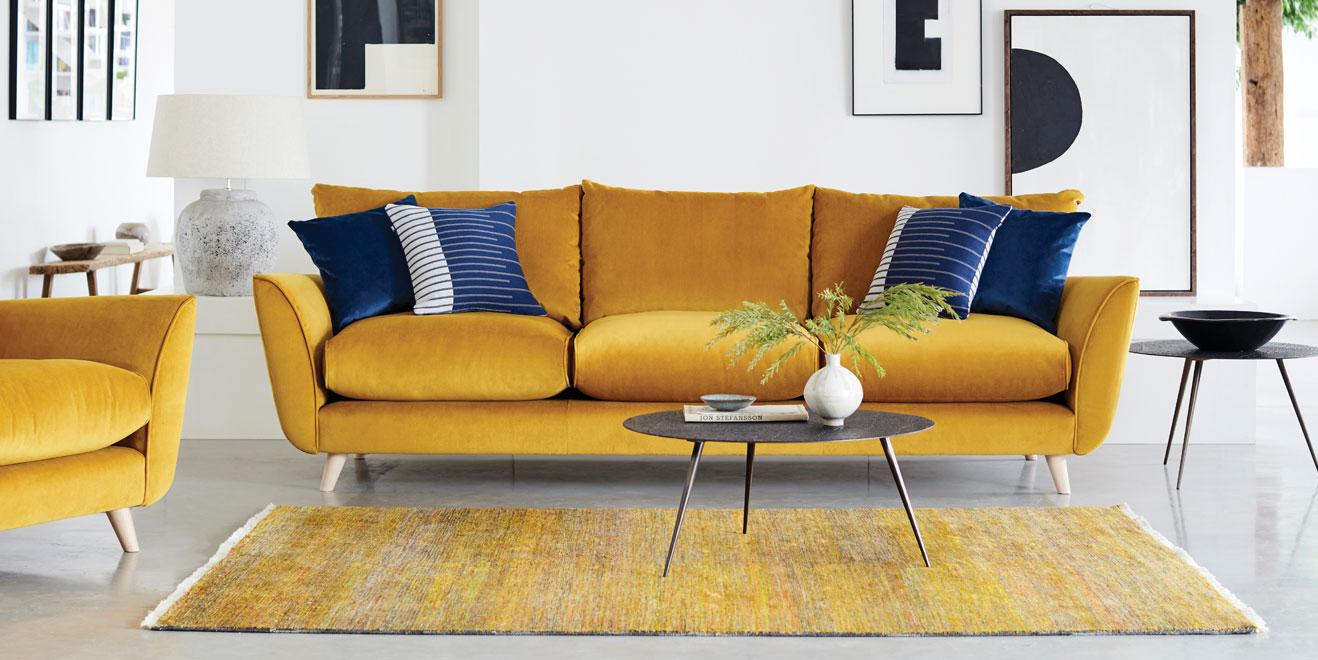 Seriously comfy and a real treat
Decadently sofa, and equally elegant: our range of velvet sofas and chairs provide the perfect place to lounge around in luxury.
---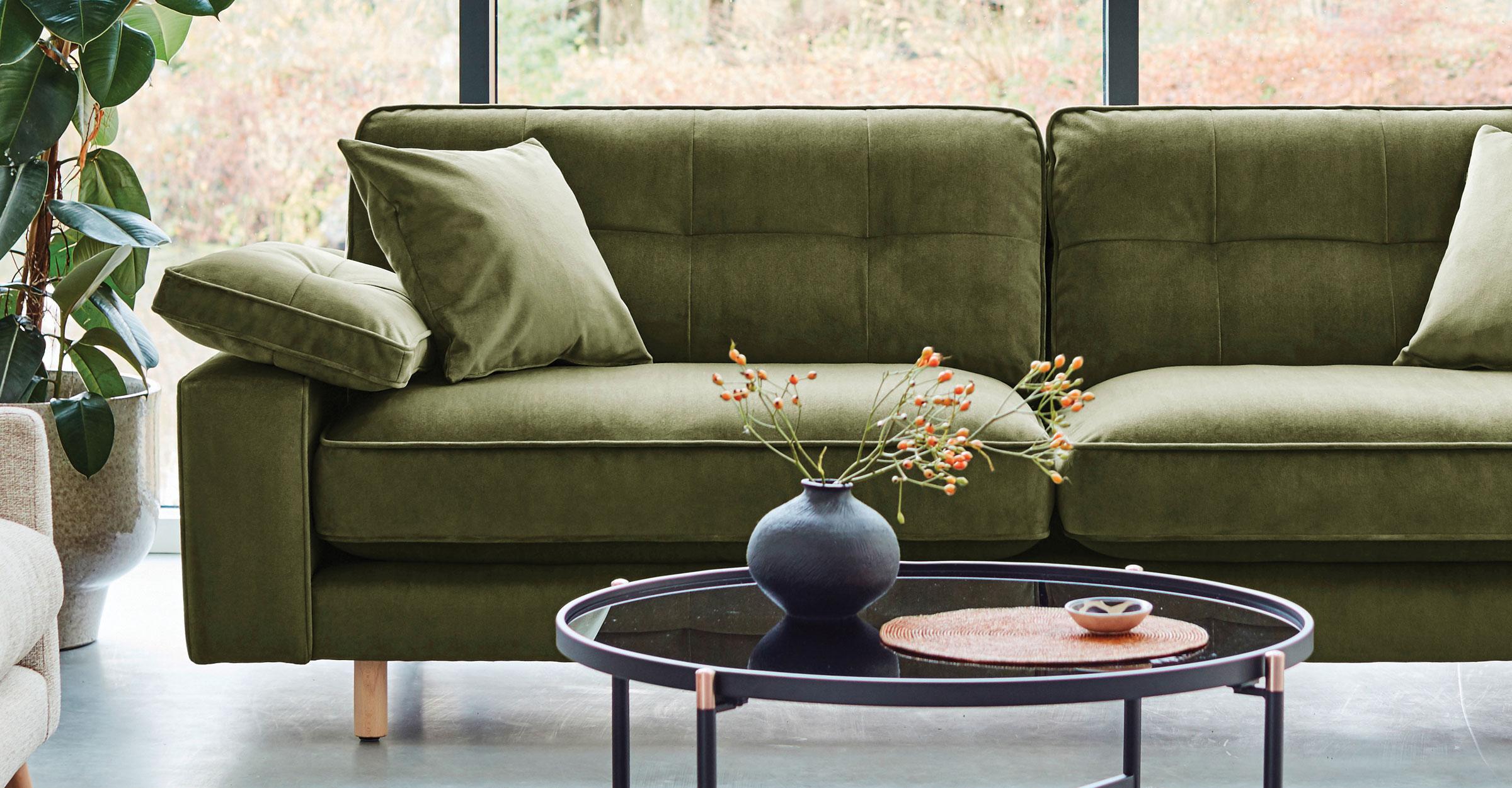 Why velvet?
Woven since the middle ages, velvet has continued to be a popular choice for furniture upholstery throughout the years. Its appeal is mainly due to the balance it offers between being heavy and durable while also having a soft, plush surface and a beautiful sheen. Traditionally made from silk, modern day velvet is often made using cotton or synthetics, including rayon and acetate. Cotton velvet, also known as velveteen, is the strongest and most durable of them all.
Shop now
---
Thick pile velvet sofas
Our collection of lusciously soft, decadent, thick-pile velvet sofas features a wide range of designs and colours. From modern styles with sleek lines and button back detailing, to traditional timeless classics with soft curves and turned wooden legs. Make a statement with mustard yellow, go regal with royal blue, or soften things up with pastel pinks and muted greys.
Be inspired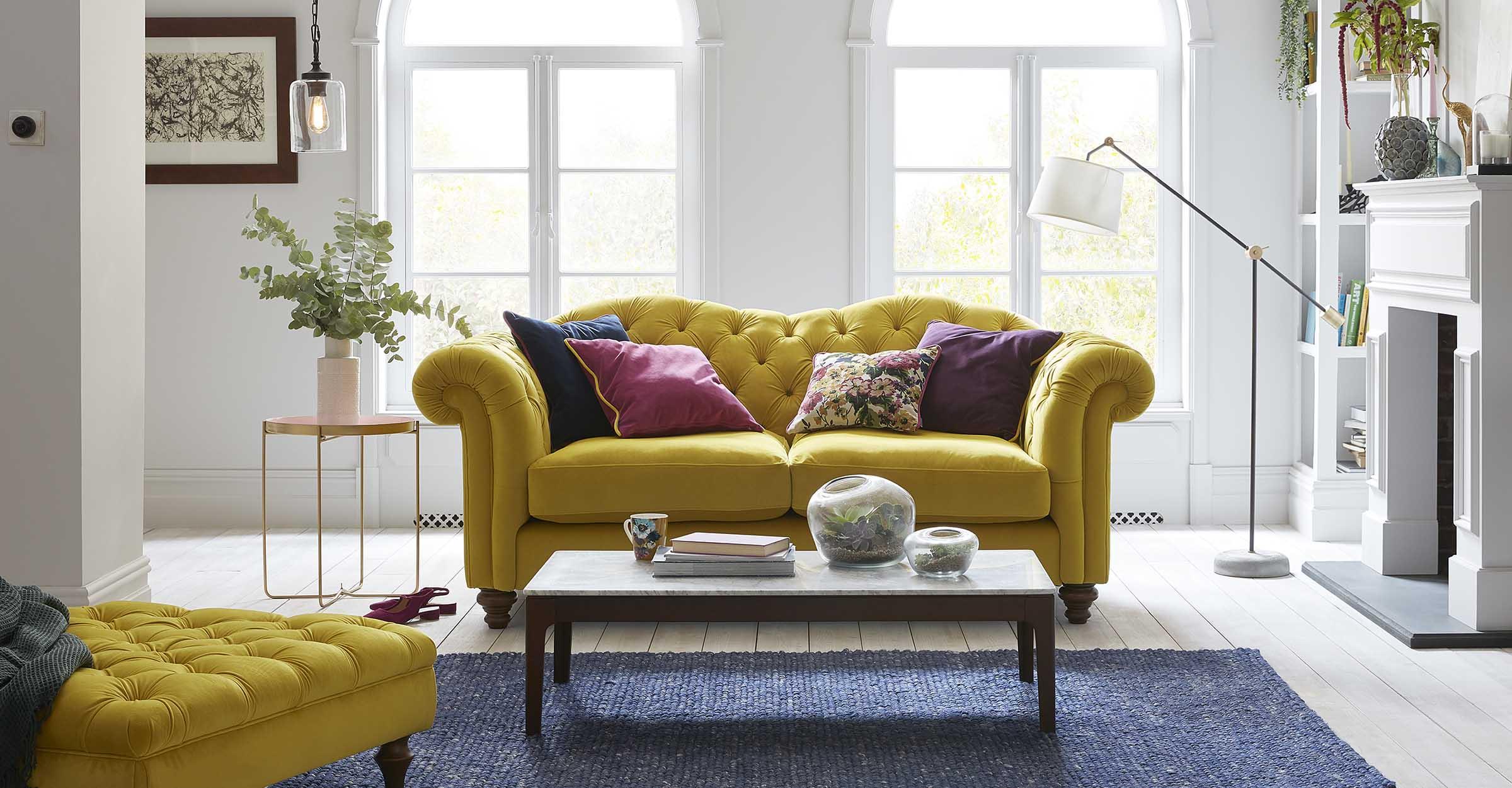 ---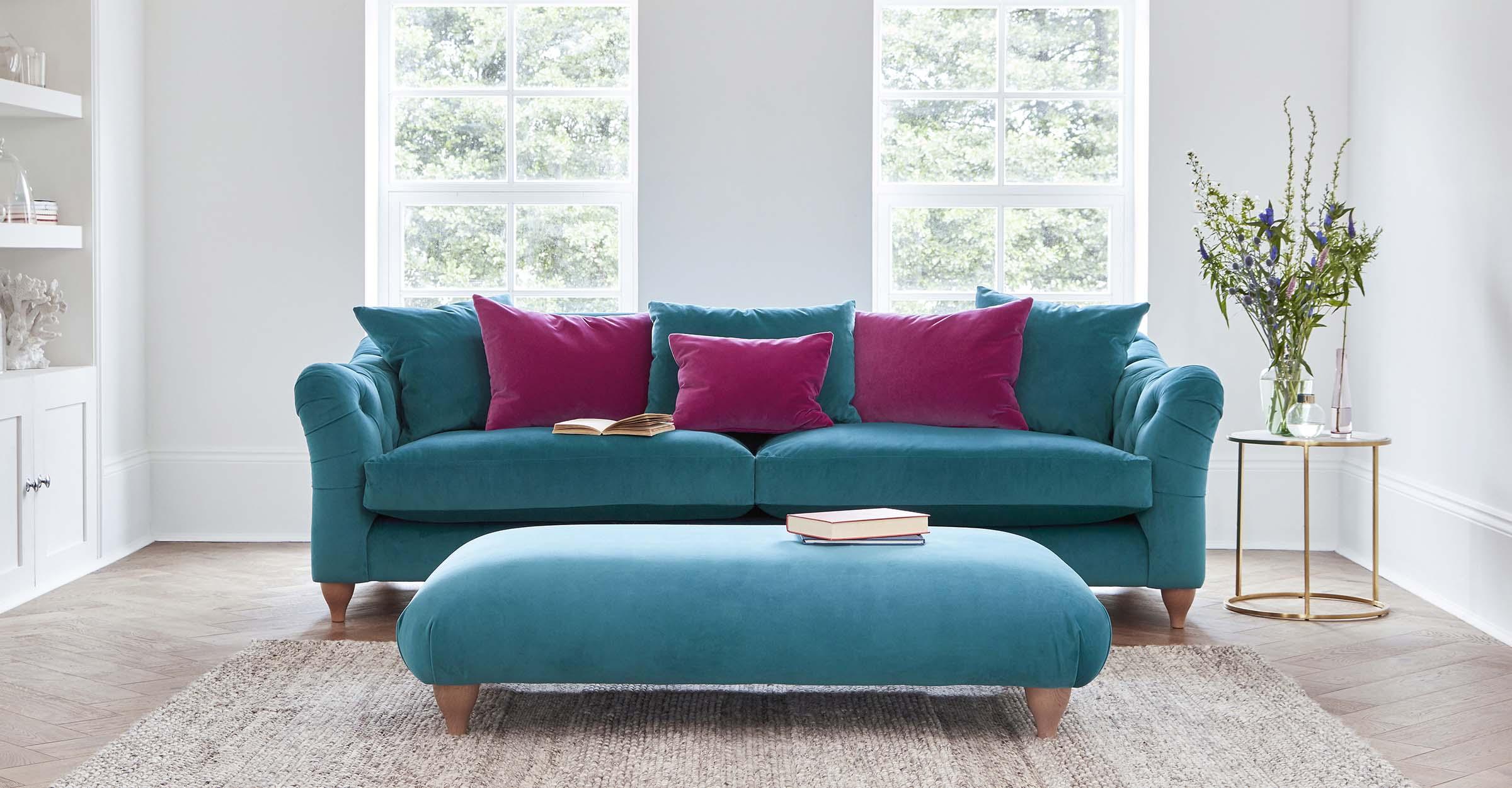 Crushed velvet sofas
Crushed velvet is produced by twisting the velvet whilst wet, which produces a sumptuous, shimmering and soft-to-the-touch effect that makes an opulent impression in any room. Our range of luxurious velvet sofas includes 3-seater, 4-seater and corner sofa options. With foam filled cushions that bounce back, you can spice up your room with complementary shades of teal, lavender silver and truffle.
Shop now
---
Velvet chairs
Relax and unwind by sinking into a deep, buttoned back velvet armchair or cosying up on a velvet Cuddler Sofa. Choose from our classic Chesterfield designs and elegant modern styles. Find a hue that suits you, from bold greens, blues and purples, to subtle pinks, greys and silvers for neutral rooms with simple décor.
Velvet footstools
There's nothing quite like the feeling of putting your feet up after a long day. Complete your sofa suite with a luxurious velvet footstool.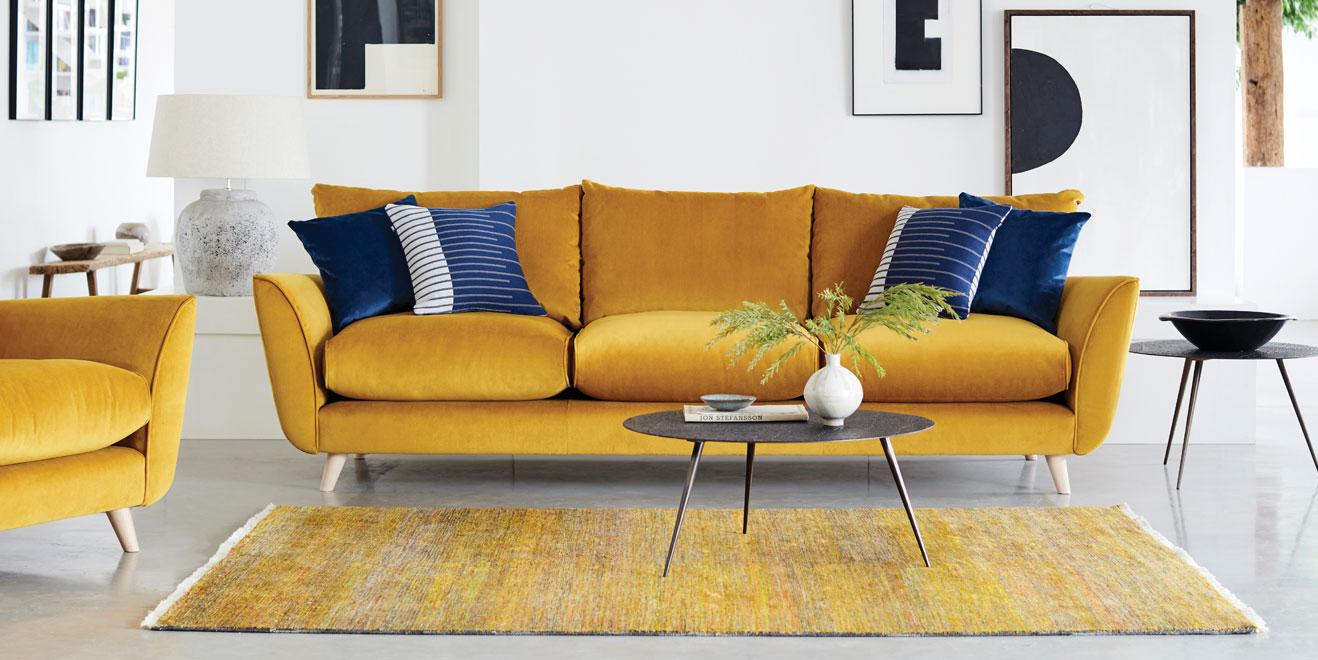 ---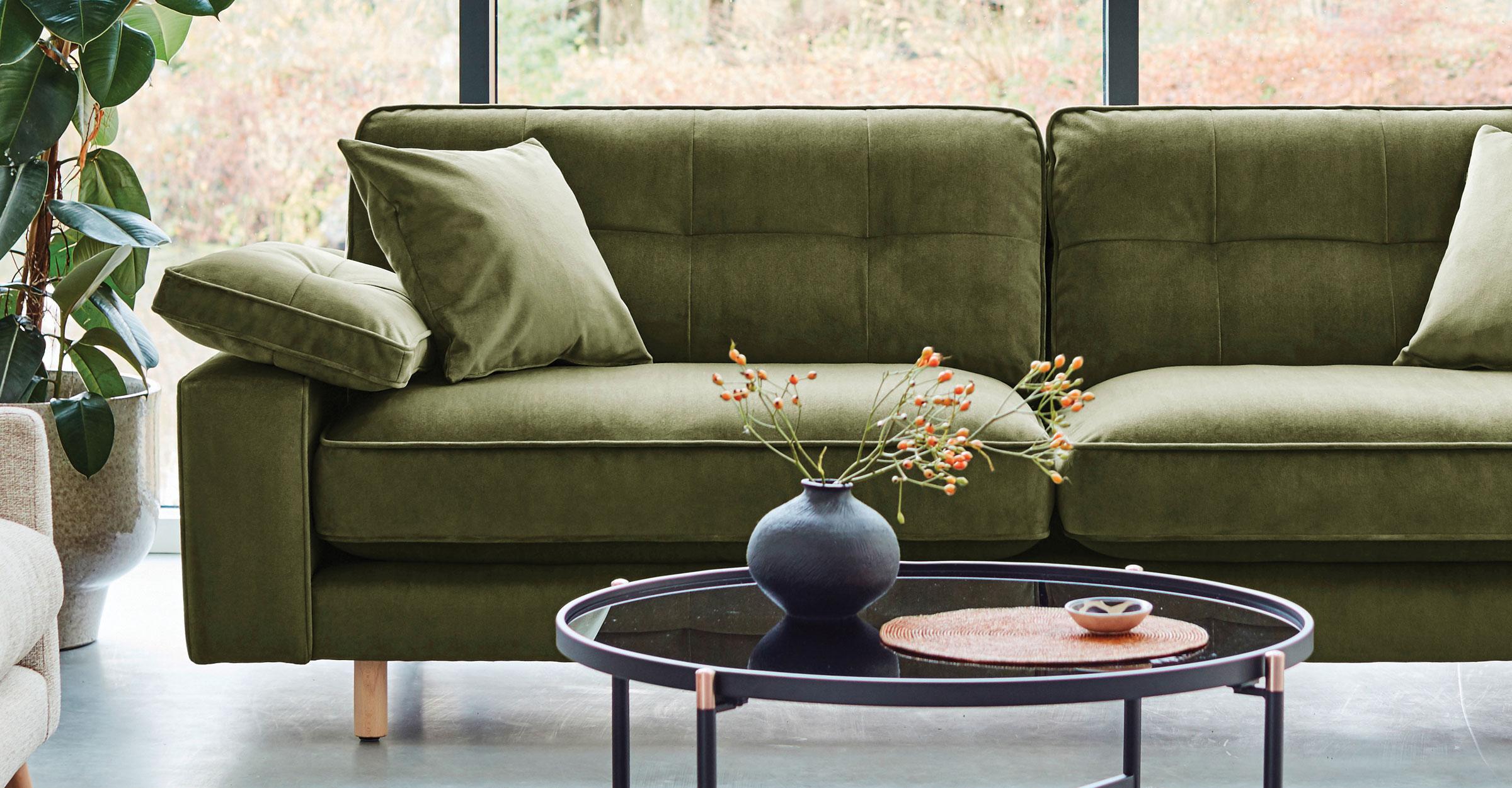 Velvet sofa care
Velvet sofas are perfect for snuggling down with the whole family. It requires a quick vacuum once a week to remove loose dirt and dust and avoid washing with water. Stay away from the washing machine. Our fabrics aren't designed to be washed and giving covers a spin at even a low temperature could affect how fire retardant they are, as well as cause the colours to seep and the fabric to shrink.
Talk to us
---
Velvet sofas in colour
Grey sofas have overtaken black in popularity, a shade that suits almost all homes and tastes. From classic French Connection to homes such as Instagram sensation Mrs Hinch. Blue sofas work well as a stand out piece in neutral tones so cream or white walls or be bold and go for a dark blue sofa against a sea blue wall. Whilst green velvet sofas are a design classic, pink velvet and Chesterfield sofas might not be a combination you automatically think of but works.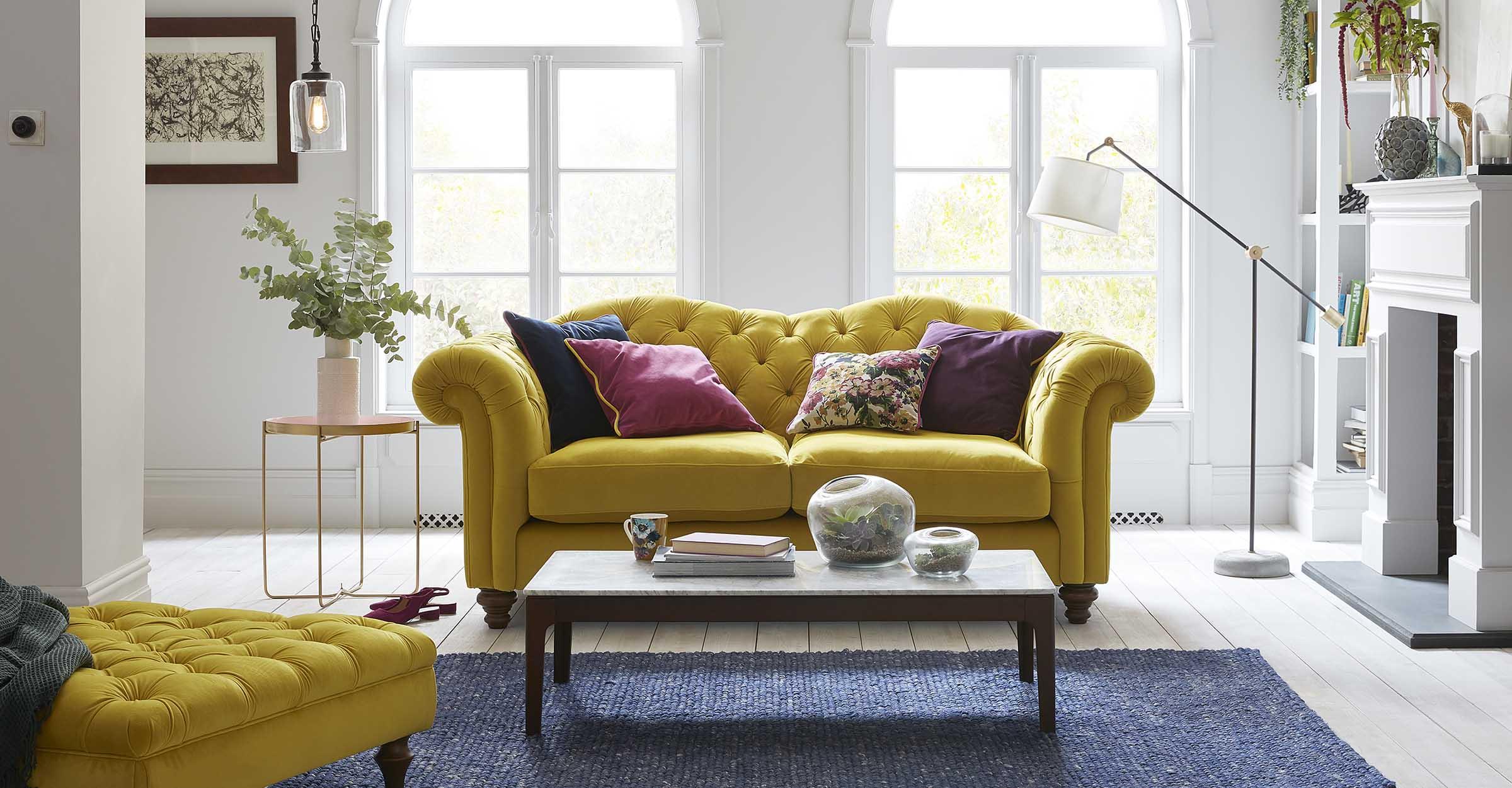 ---