Whether you have the kids friends crashing every weekend, the in-laws popping in unexpectedly or want to have a few tips for the future. Here's how to be the host with the most at night, yet still have an orderly house in the daytime.
Swap your sofa. Rather than one large sofa, consider having two smaller sofa beds in your living space. As well as allowing you to arrange your room in any number of different ways, it also means you can accommodate twice as many visitors. Whether you choose leather, fabric or even velvet, our sofa beds are hardwearing and made to be sat on (and slept on) for years to come.
Upgrade your spare room. Make sure every inch of space is working hard, with a bed that offers hidden storage underneath, useful bookshelves (filled with attractive boxes to keep the room clutter-free) and a stylish small-scale occasional chair that can act as a makeshift wardrobe for guests – or be moved into the living or even dining room when extra seating is needed.
Choose pieces with a double life. Multipurpose furniture and accessories are a godsend at holiday time. Pick sofas and footstools with invisible storage space for spare bedding, coffee tables with drawers to keep daytime essentials out of the way, trunks that double as tables (our Apparel trunk is like a Tardis), throws that can be used as extra blankets at night and nests of tables that can work as bedside tables during a sleepover.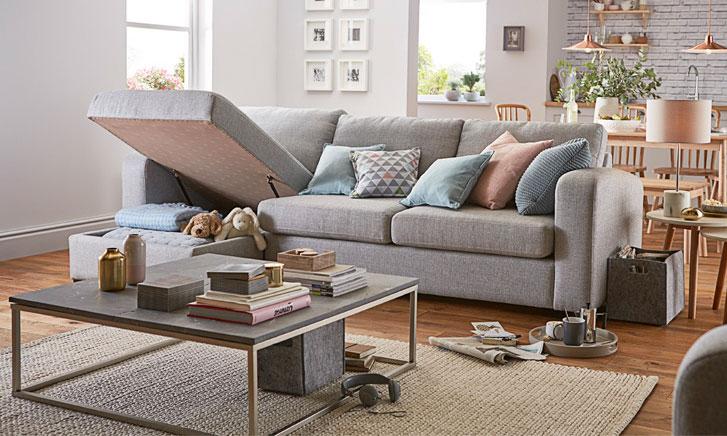 Be flexible. A sociable house needs furniture that grows when the hordes descend, yet shrinks back when calm is restored. Expanding dining tables are a great idea – as well as pulling out the extra leaf for family dinners, consider temporarily moving it to a different place in the room if it allows you to squeeze in extra guests. Stylish dining chairs or benches that can 'live' in other rooms most of the year but be pressed into service at holiday time are also a worthwhile investment.
Give yourself space. It can be easy to forget yourself in amongst all the holiday hustle and bustle, so before everyone arrives, set up a home retreat or a 'secluded sanctuary'. That is, a meditation room or relaxation room at home where you can escape the madness with a good book and a cup of coffee (or something stronger) when things get too much. A comfy chair in quiet corner is a lifesaver at this time of year, so treat yourself to a beautiful one, and add a footstool for good measure. We bet you've earned it!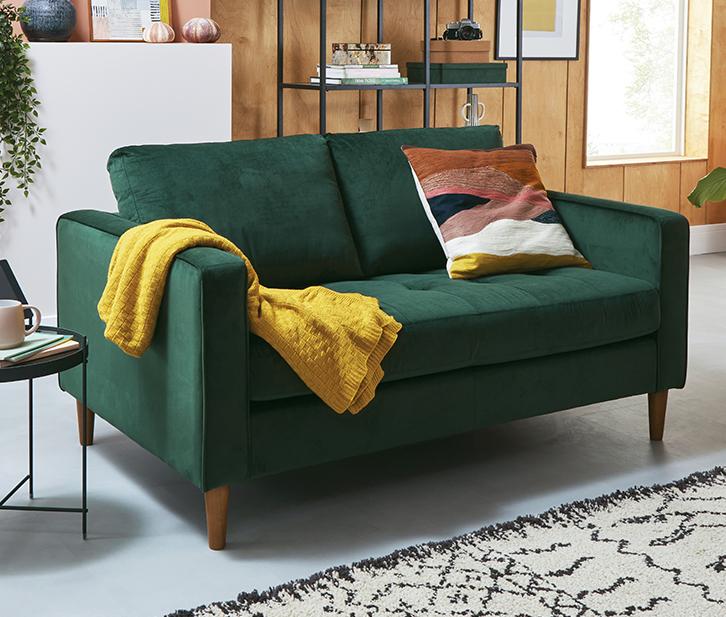 ---
Shop the look