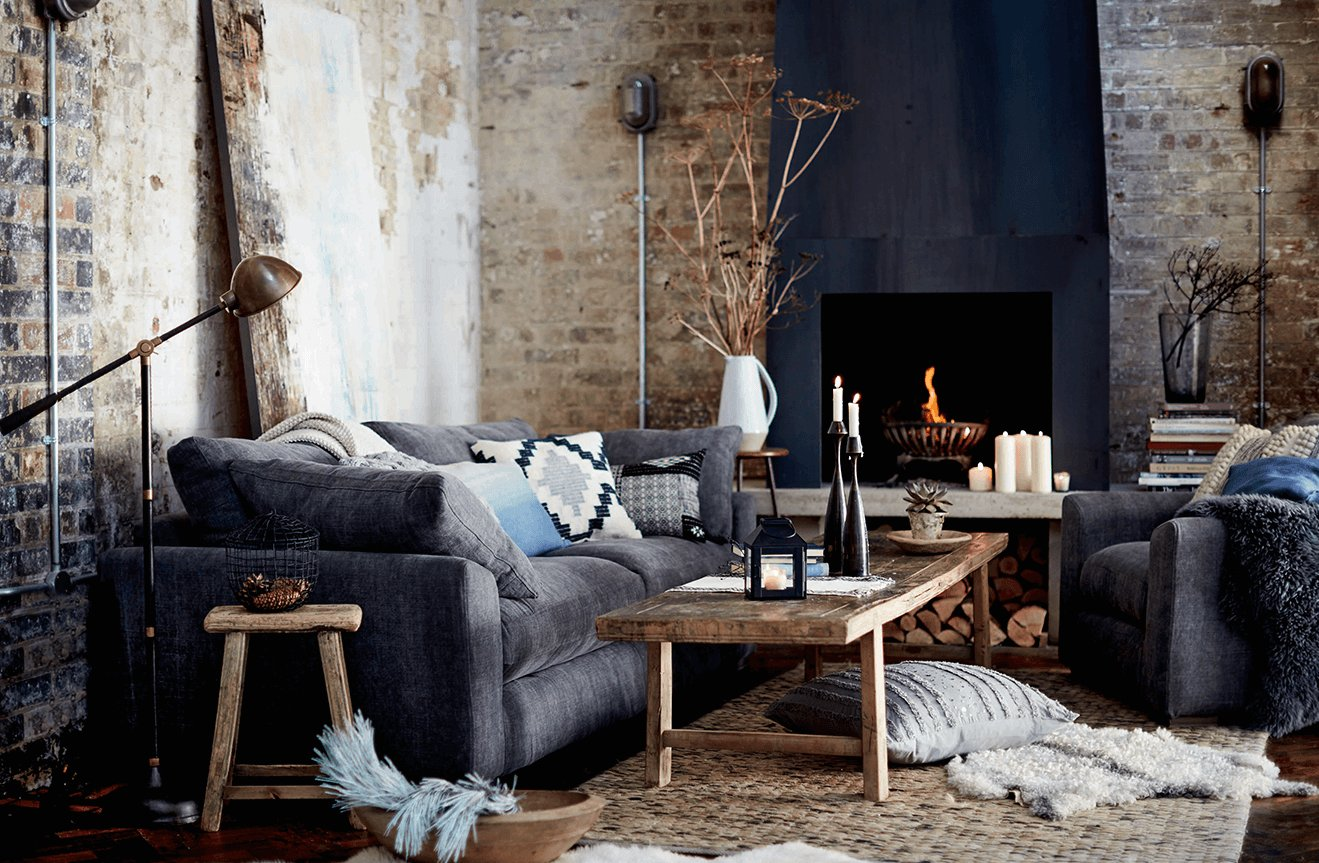 Hibernating in style:

How to decorate a




living room ahead


of the colder months
Discover 8 cosy living room ideas to make your home interior ready for autumn and winter. Find out how to decorate a living room ahead of the colder months, here.
When the long summer days come to an end, it can be sad to think of colder weather, rain, and dark winter nights. However, we can think of plenty reasons to be excited about autumn and winter. Here are eight living room décor ideas to prepare you for the colder months while making your living room ready for autumn and winter this year.
Characteristic chairs
When it's raining outside, there's nothing better than curling up in a chair or on the sofa and watching your favourite programme or diving into a great book. So, why not invest in a new cosy sofa or armchair that embodies autumn and cosy? From autumn shades in dark reds and warm browns to checker fabrics that add character and charm, including these in your autumn home décor will sure to make any room feel warm and cosy.
Top tip: If you're lucky enough to have a fireplace, why not arrange your furniture around it to make it a focal point of your home. Alternatively, you can position your furniture inward for an even more companionable and cosy living room.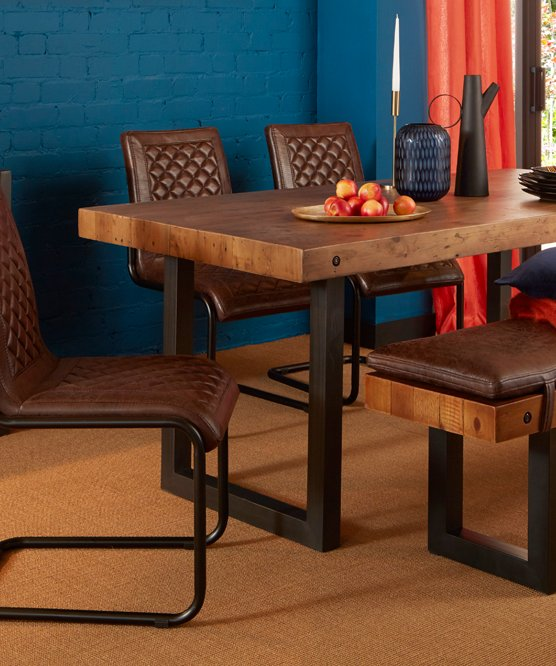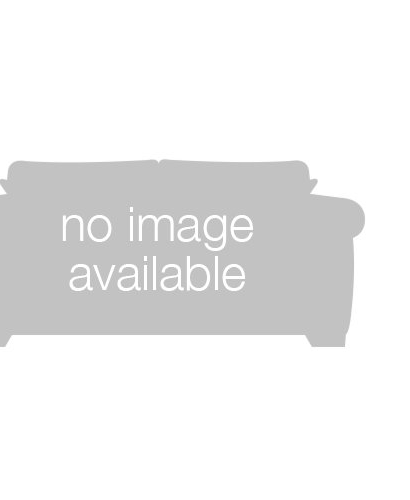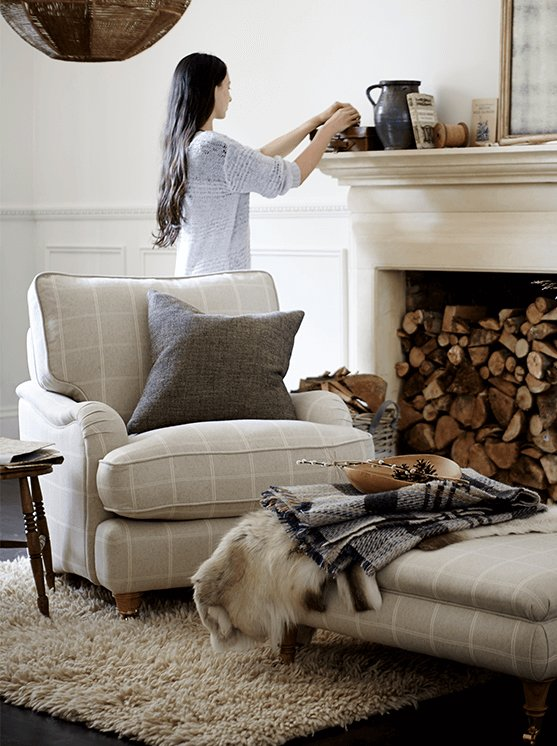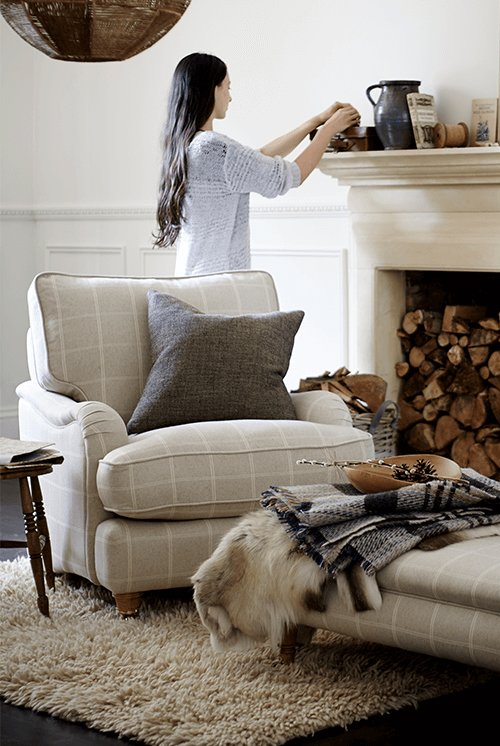 Wrap up warm
For the perfect addition to a sofa or chair, accessories such as soft throws and thick blankets are a must. Ideal for cosying up when watching a film, or when the weather takes a turn for the worse, accessories for your furniture play a multi-functional role in your home. To help you achieve this look, go for chunky materials such as velvet, fleece or even faux fur which look great draped over sofa arms when not in use. Make sure to avoid shiny, thin materials as they won't make the living room feel as cosy.
Top tip: Select patterns such as check or tartan to create a homely, rustic feel to your living room and mix and match the fabrics for variety.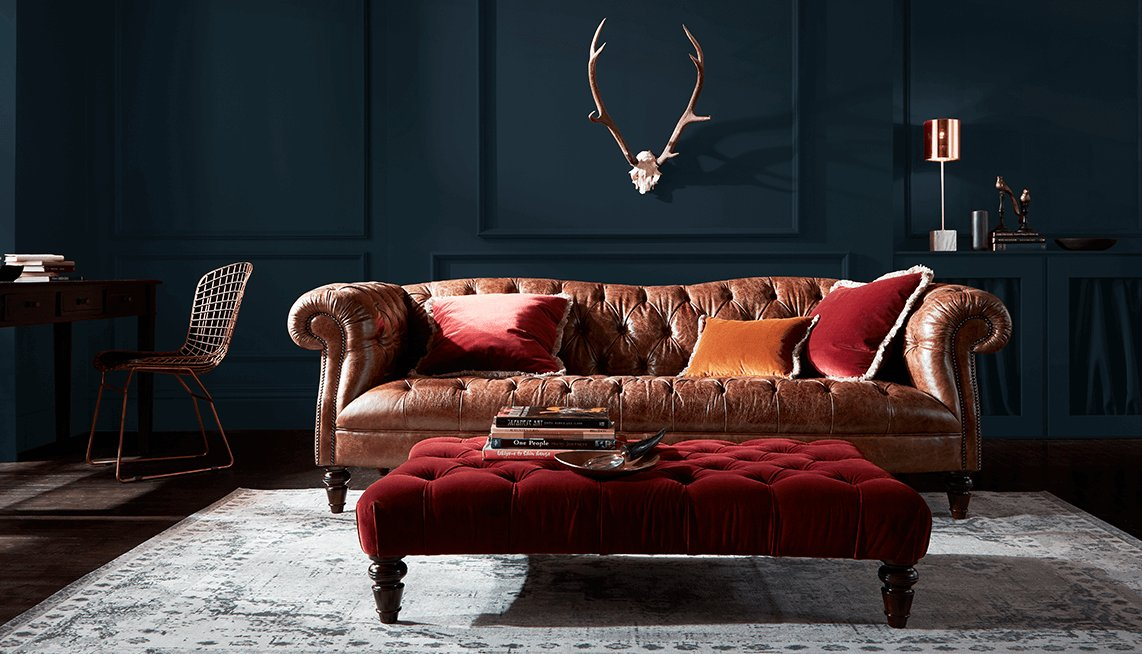 Cosy colour schemes
To create an autumn feel, cosy living room colours are a must. Redecorating your space in warm tones like yellow, orange, browns and reds helps brings autumn leaves to mind, and will make the room feel more intimate as the sun goes down. For example, a mocha coloured cosy sofa in dark red or accented with dark cool colours such as green or blue can raise the temperature of your living room and add warmth.
Seasonal
scents
A real cosy living room idea that evokes the spirit of autumn and winter, is adding scented candles or diffusers to your space which can help bring a fun element of the seasons into your home décor.
For autumn scents that are sure to make even the smallest room cosy, try pumpkin, cedar wood, or apples. For winter, try to incorporate gingerbread, cinnamon, oranges or pine trees and watch how your space transforms.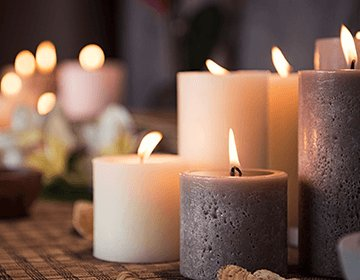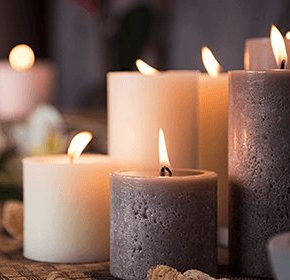 Other
accessories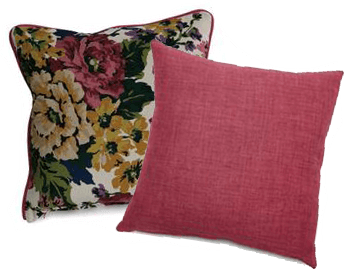 Cosy living room décor doesn't just mean furniture; it's also what you add to your cosy sofas and chairs that make all the difference. For instance, Scatter cushions help create a cosy living room atmosphere that is perfect for autumn and winter. If you have a patterned sofa or fabric chair, you may want to try plainer cushions and throws to help balance your interior design. Patterned cushions not only instantly make your sofa look snug, paired with a comfy throw or blanket they create the perfect living room sanctuary.
Luxury
lighting
As these long summer evenings draw to an end, the lighting in your living room will be key to setting the cosy mood in your home. A great cosy living room ideas is to use incandescent or 'warm' light bulbs rather than fluorescent 'cool' bulbs (which make rooms seem cooler) to add additional warmth and comfort to your room. The more yellow the light, the cosier your lounge will feel! If you have a fireplace, this will make a fantastic primary light source for chilly winter evenings. If you don't have a fireplace, place candles on tables or shelves to create a festive atmosphere.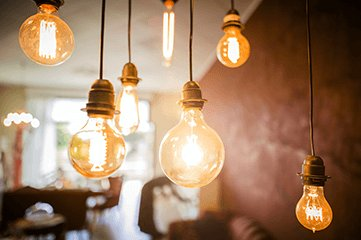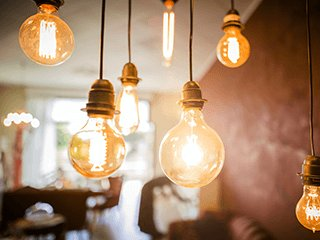 Curtains
When it gets dark and rainy outside, what better way to shut out the bad weather than with a new pair of curtains? Curtains are an easy way to update a living room quickly when the season changes, as they come in a range of colours, patterns and fabrics. For the autumn/winter season, look for heavier fabrics that completely cover the window, and choose warm colours such as reds or oranges to create an autumnal paradise in your cosy lounge.
Autumn Accessories
The final touch to the perfect cosy living room is accessories. A deep-pile rug is great to curl your toes into on a cold night, or alternatively a brightly patterned rug will lift the mood of your living room when it's dark outside. Add a couple of quirky footstools or ottomans, which will reduce additional space to make your room feel more intimate.
Putting personal possessions in your living room such as books, ornaments, paintings or photos will also make the room feel cosier and more welcoming; a safe refuge from the cold.
---
Shop this look
Remember, cosy modern living room ideas are all about textures, colours and warm lighting. Make sure you have a cosy living room ahead of autumn and winter this year by making the most of autumnal décor and wintry accessories.