Clever ways to divide a room and create a home office
Create a workspace at home that looks great, helps you stay productive but won't take over the house with these smart design tips from DFS's Head of Design and Innovation Lou Petersen.
Now that we're all working from home more regularly compared to our pre-pandemic selves, our homes have to work harder than ever. But carving out a place where you can be productive during the day – taking Zoom meetings with colleagues, finalising projects, phoning clients – then escape from in the evening so you don't feel as if you're always on the clock can be tricky. Even if you have the extra space in your home, creating a workspace that helps you get work done during office hours without infringing on your life (and space) during downtime takes skill.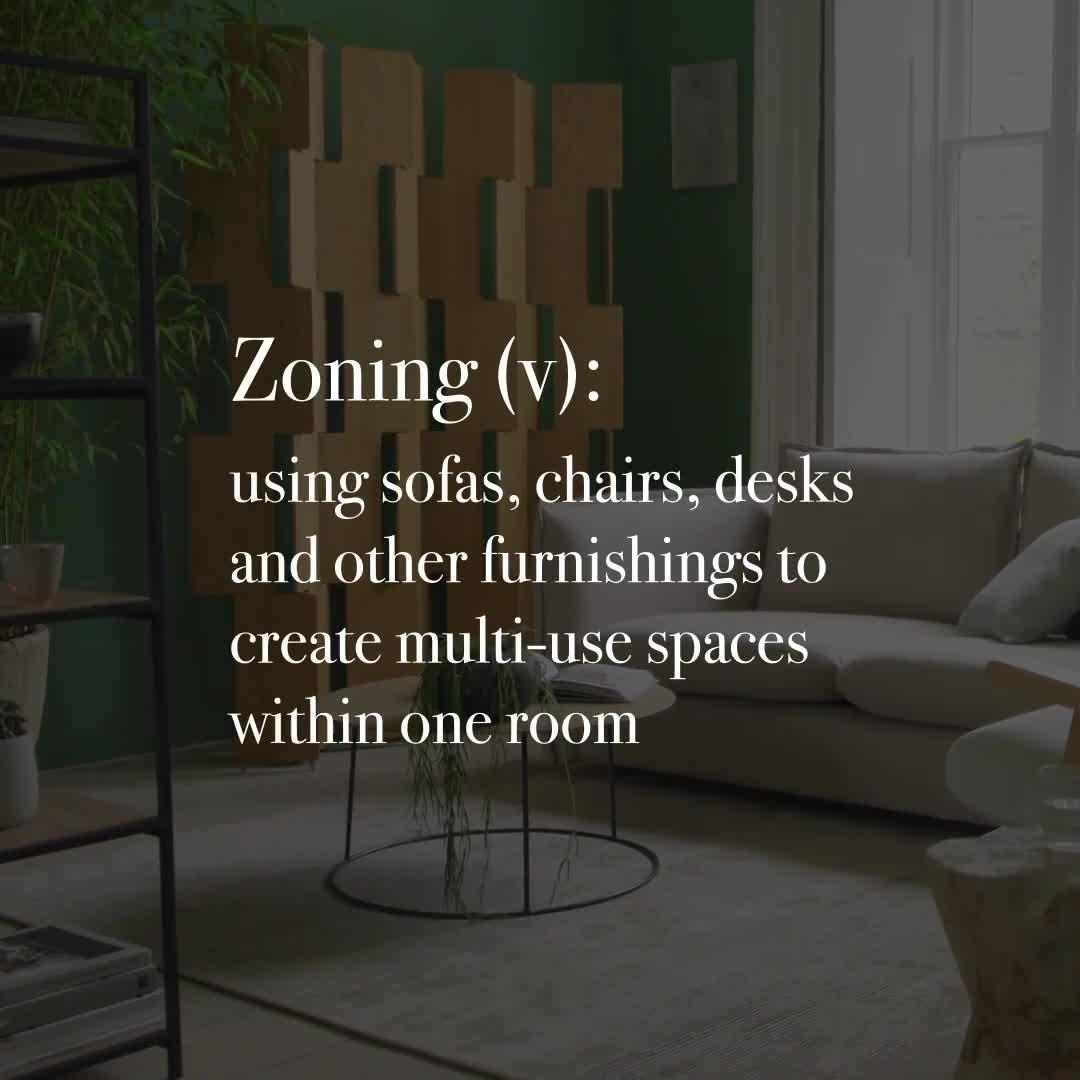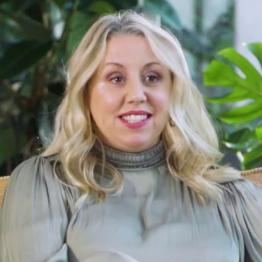 We consulted Lou Petersen, Head of Design and Innovation at DFS, to get her expert tips for making any room – from a spare bedroom or the kitchen to your lounge – work double duty so it serves as both a living and working space. Here's what she had to say…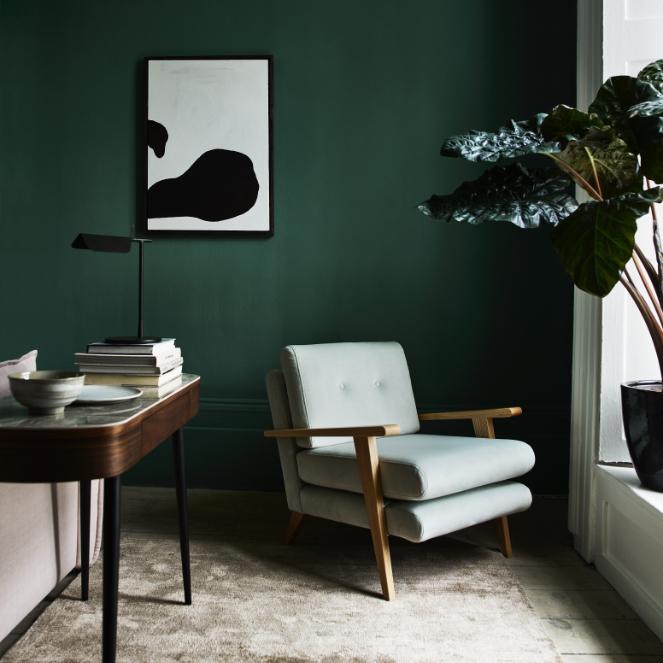 Utilise all sides of furniture
Sure, you're already using the front of the sofa to sit on when you take those endless video chats, but have you ever considered making the back of the settee work a little harder? Pulling the couch forward to make room for a slim console table behind it creates hidden storage for things like laptop chargers or documents without sacrificing much floorspace. Suddenly, you have somewhere to store essential work materials that would otherwise clutter up the room and make you feel stressed even after you've logged off. This is such a popular interiors trend, in fact, Lou revealed that DFS designers actually consider the back of a sofa during the design process and will regularly add statement details like buttons or piping to make sure the piece looks great from all angles.
Try it with…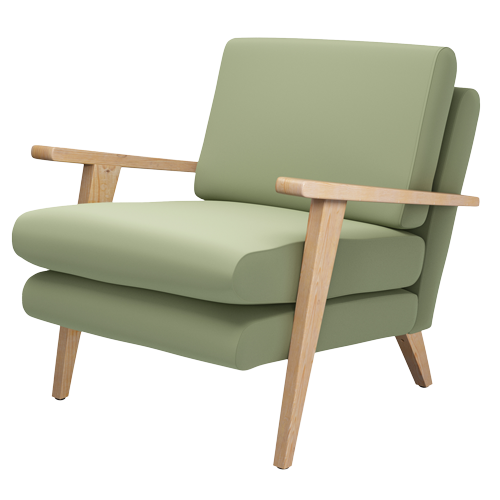 > Yuttari Chair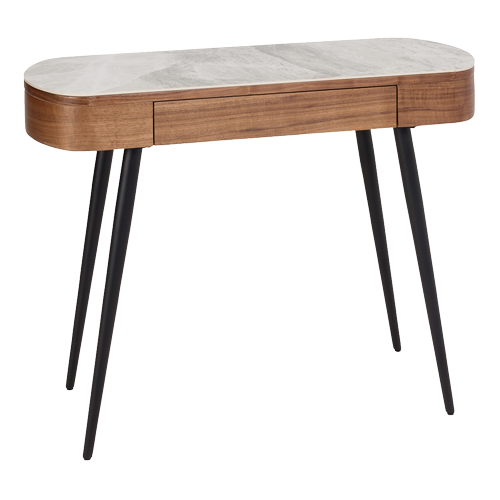 > Domina Dwell
Console Table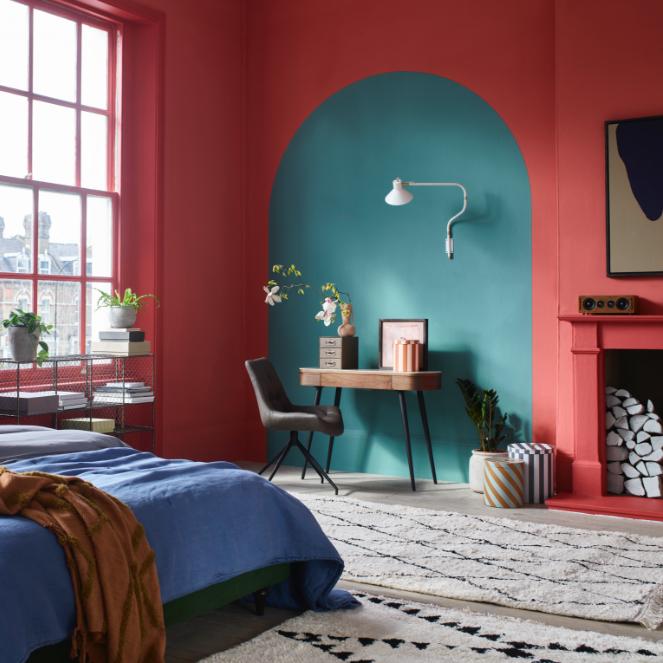 Try it with…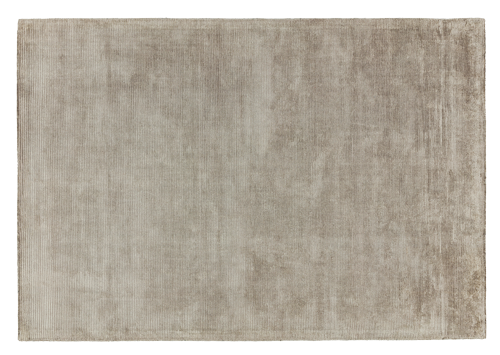 > Iscar Rug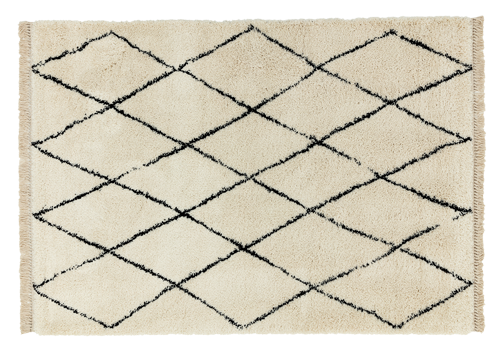 > Arras Rug
Make rugs work harder
Using different rugs around an open-plan space is a popular way to designate zones for dining, socialising or reading, but layering rugs is an even more modern way to take the dividing of a room on a bit. Simple jute or wool rugs layer well underneath busier Moroccan-style or sheepskin floor coverings, and double layered rugs are an easy way to make an area feel like the focal point of a room. So, if you're making space for a desk in the living room but don't want to call too much attention to it, layer rugs underneath the sofa to draw the eye there and make sure it's still the main event of the room.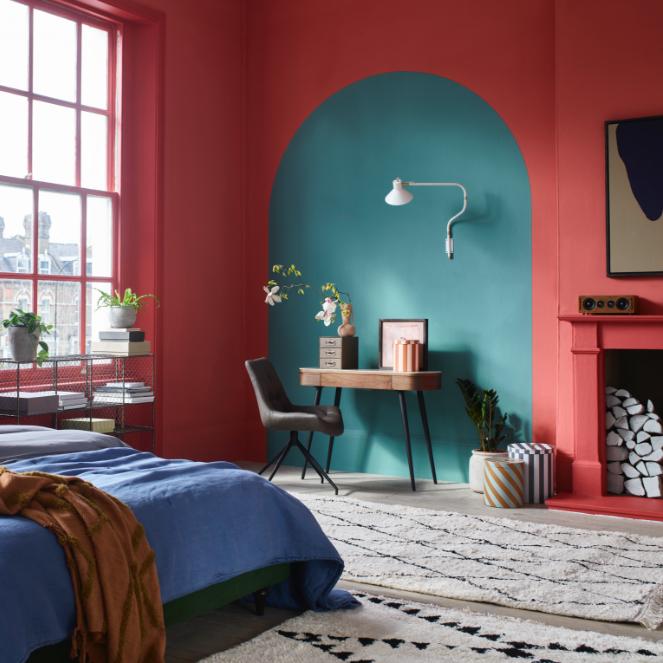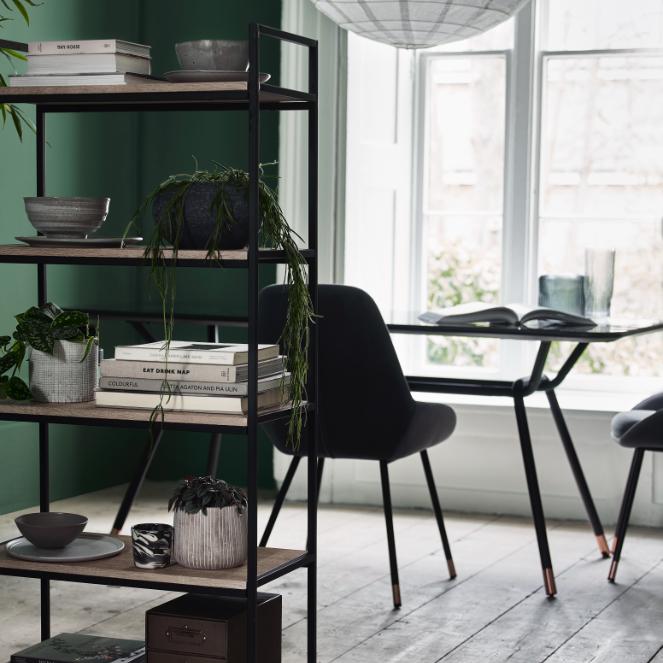 Divide like a designer
If you need to create zones within a smaller room or area, open shelving and tall plants are key. They'll help to divide a room in a way that won't inhibit air flow or close off a space to make it feel smaller. Open shelving also acts as great space to keep work essentials – stacked books, some trinkets and a few small baskets to house plugs, cords and pens will make the furniture look styled but also act as a practical storage solution. And live plants, like fiddle leaf figs, palms and rubber plants, are brilliant for home office spaces as they don't take a lot of upkeep but purify the air – ideal if you've been cooped up all day. If you do have a larger room you want to divide, vintage screens are a nice way to do this, says Lou, but remember they could make the overall area feel slightly smaller.
Try it with…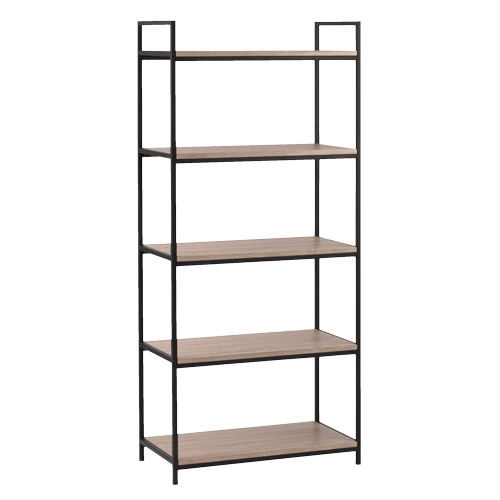 > Corsica Tall
Shelving Unit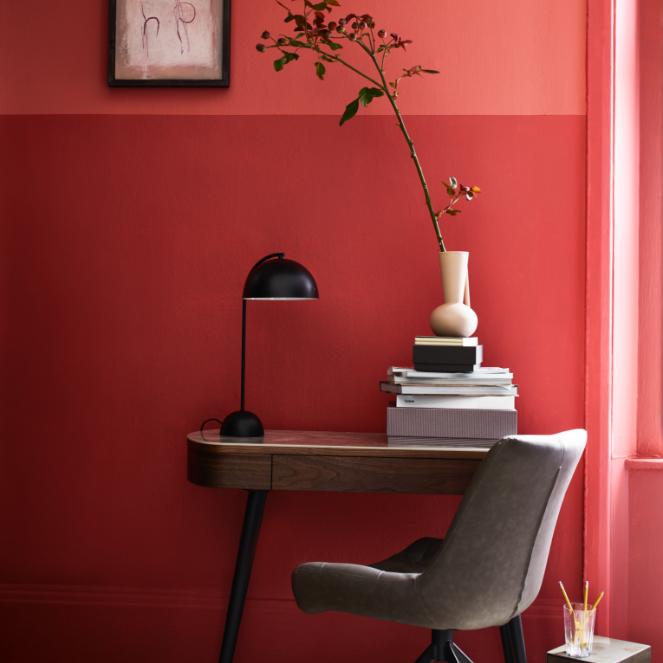 Try it with…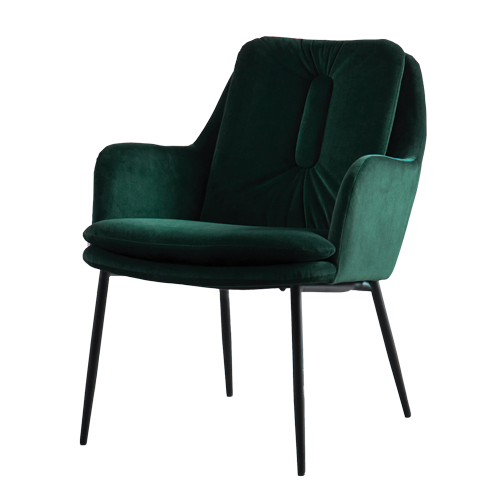 > Focus Office Chair
Throw out the rule book
It can be easy to focus only on the practical items you need to create a home office without considering the colours, textures and styles that bring you joy and help you feel inspired. Lou recommends taking the time to seek out stylish pieces to add to your work space so you love spending time in the area. Whether that's a plush velvet office chair, a gorgeous gallery wall or cosy rug that serves no other purpose than to make you feel creative as you reply to emails. The more you like your WFH space, the more productive you'll be in it.