Tom Sofa in the Dulux 2020 Colour
of the Year – Tranquil Dawn™
Dulux 2020 colour of the year Tranquil Dawn captures the way we want to feel at the beginning of a new decade: relaxed, calm and ready to face anything.
Discover how this beautifully versatile colour can transform
your home on the walls as well as the sofa. Experts at
Dulux chose this versatile soft green which is
inspired by the look and feel of the landscape
in the early morning, the most peaceful time
of the day. It visually melts walls away to
reconnect with nature and gives homes a gentle
human touch which is what we need in a fast paced world.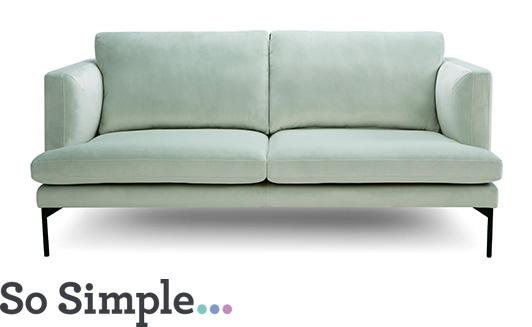 Create a cosy home with Dulux
Colour of the year
Choose a soft-hued palette and bold geometric scatter cushions, perfect for any modern home combined with neutral accessories to create a peaceful haven to escape the chaos of
everyday life.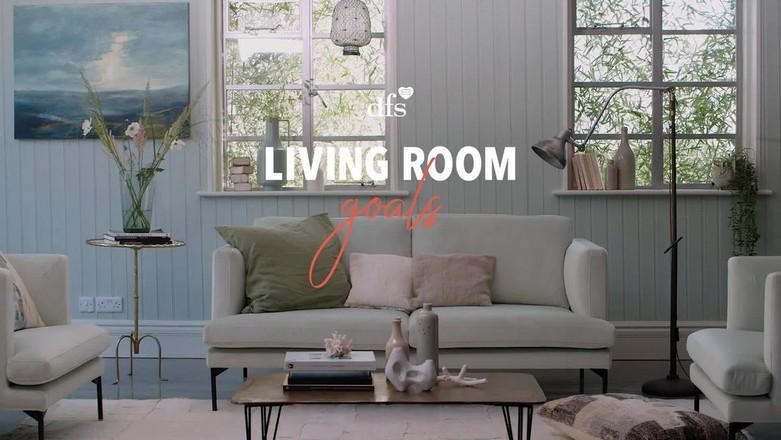 Tranquil Dawn is more than just a beautiful colour, it's something we all want and need in our busy lives for the year ahead. It is peaceful, soft, natural and effortlessly elegant, a soothing colour you can feel beneath your fingertips and imagine with your eyes closed. The colour trend theme for 2020 is 'What makes us Human?' and there is nothing more human than the need to have a home that is comfortable, welcoming and relaxing. This delicate misty green visually melts away the walls between the indoors and outdoors and fills a room with a sense of morning light and nature.
Marianne Shillingford
Creative Director, Dulux
Dulux Colour of the Year 2020 Tranquil Dawn is a soft versatile green that works happily on its own in a room but really comes alive when it has a few colourful friends to play with. The perfect combination of cool and warm nature inspired colours like Gentle Fawn, Denim Drift and White Mist complement each other perfectly to create interiors that bring the outside in like a calm soothing breeze on a summers day. Use this palette in layers across the walls and soft furnishings then add plenty of soft materials that delight all the senses so it feels as good as it looks.

---
Shop the trend