Discover

---
Our sofas have been tested to a
British standard for strength and durability
and they all come with a 15 year guarantee
At DFS, we don't do 'off the shelf'. We never have and we never will. Since 1969 we've been hand-making sofas to order. Why? because we believe in going the extra mile to deliver the quality our customers deserve.
But don't just take our word for it. Our sofas have been tested to a British Standard for strength and durability.
Sounds good right? But what does
it mean?Simply put, it means piece
of mind for you.
To be tested to a British Standard, FIRA (the Furniture Industry Research Association) rigorously test our sofas. And when we say rigorously, we mean rigorously.
Our sofas undergo at least 23 separate tests to measure their strength and durability. And the testing goes way beyond what's required for a typical domestic sofa. We test each sofa 100,000 times with a 160kg load (that's about 25 stone) which means our sofas are tested with a load that is 6 stone heavier and for 4 times longer than your average sofa.
Or put it another way…

The testing's equivalent to a 25 stone rugby player sitting on the sofa 27 times a day for 15 years.

---
Bringing comfort to the community
Our dedication to bringing comfort into people's lives doesn't stop at sofas. As an established British business with stores all over the UK, we have an incredible opportunity to give something back to the people who live and work where we do. We've joined forces with three very different, but equally brilliant charities to help us do just that.
Find out more
---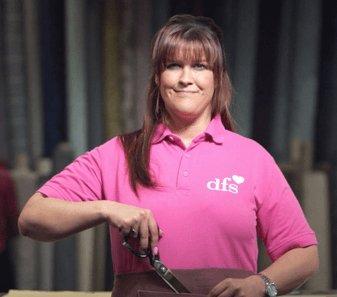 Meet our team
Our sofas are never off the shelf, our skilled craftspeople will put their hands to work, making it in the fabric and finish of your choice.
Find out more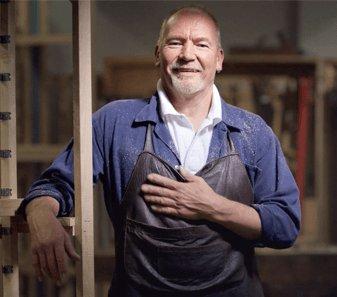 ---
Discover what our customers have to say
We've partnered with Trustpilot, an independent review site to help our customers share their experience of DFS with people like you.
Read all reviews