Occasional tables
Our range of handcrafted occasional tables offer everything from rustic charm, to contemporary chic. Including luxury coffee tables to complete your living room or nests of tables that are great for any occasion, we are sure to have an occasional table that's perfect for your home. [Read more...]
A coffee table is a classic piece of furniture that adds character to any room. It gives your home an element of comfort and class, and can create a more sociable atmosphere for family gatherings. Coming in a range of different materials and sizes, you can opt for a large glass coffee table for a relaxed, chic setting, or a chrome, geometric low coffee table, to create a modern feel.
If you're looking for something more practical, a nest of tables could fit all your needs. For an authentic, country ambiance, try a handmade set from acacia wood to add warmth to your living room. Nests of tables are compact, and neatly tidied away to help you make the most of the space in your home.
Whatever the occasion and whatever style you are after, you are sure to find something to fit your lifestyle within our extensive range of occasional tables. [Read less...]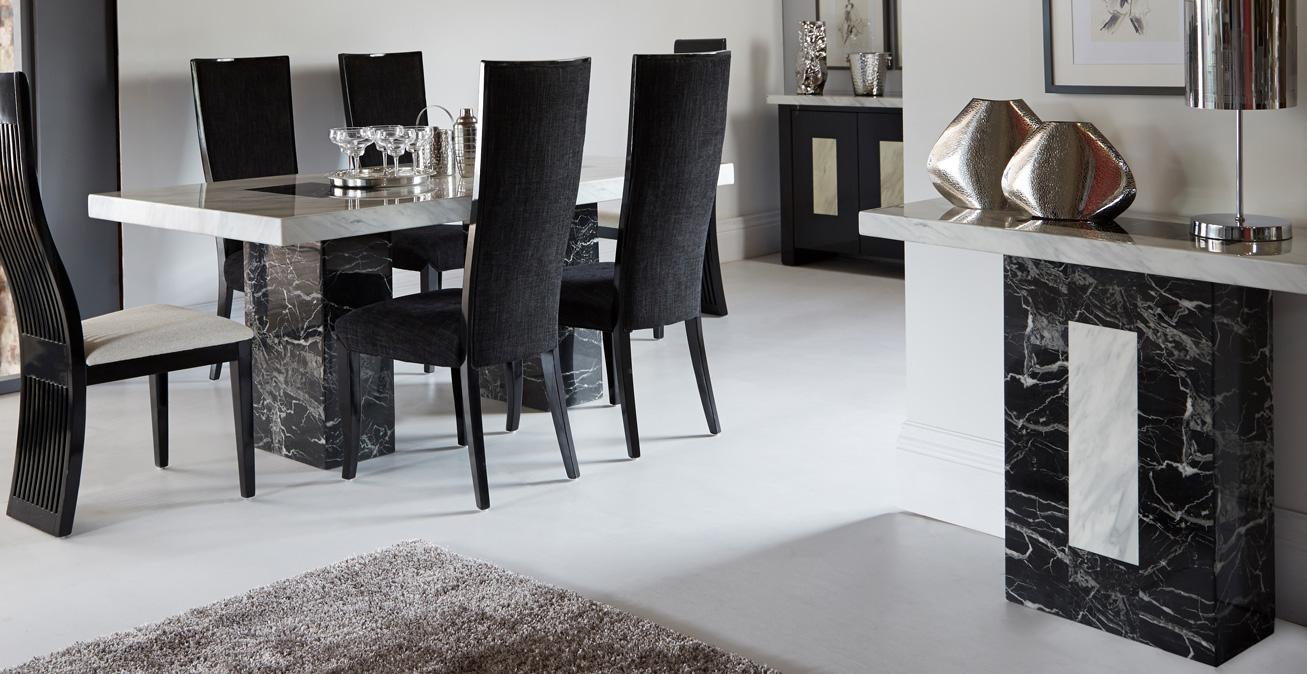 You've got your perfect sofa; now complete the look with a stylish table available in a range of shapes, sizes and materials.
Find your perfect dining furniture
---
<!-DFS_CC_ESPOT_03_CONTENT-->
Dining buying guide
Your dining area's a big part of everyday life, we've got a great range from traditional and elegant to modern and informal. Here is our experts' guide to dining furniture to help you find just the right look for you.
> Read our dining buying guide in full
Inspirational Room Designs
With fresh ideas and style, our designers know how to make your room really feel like home.
From everyday meals to special occasions,
our dining furniture works for every lifestyle.
> See inspirational dining