Book an Appointment in Store
At DFS we love making your visit to store as enjoyable as possible so we have created a convenient new service which is completely free and will help you get the most out of your time in the store. We'll even make you a cuppa.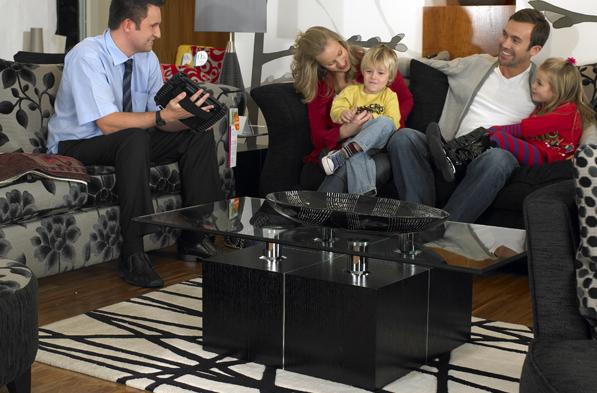 "Wow, what a fantastic service. I will recommend DFS on my Facebook page. Haq at the store was brilliant!"
Paula who visited DFS Edinburgh
To book an appointment please leave us your name and number
and we'll call you back to find a time that is best for you.
Here's what customers think
of our service:
"I thought the service was awesome. I've never been offered tea and coffee before and treated like a VIP. I will recommend DFS to everybody."

Clare who visited DFS Aberdeen

"The service is out of this world, from initial Live Chat, to tea and coffee offered in store and the outstanding service by Paul Kelly. I was totally blown away and have never had service like it!"

Julie who visited DFS Inverness

"I was delighted with the service, I was looked after very well, given a drink and they said they'd deliver my sofa later this week."

Paul who visited DFS Paisley

"Very impressed with service, it was amazing from start to finish."

Mark who visited DFS Glasgow

"The online girl was very nice, Claire Marley, she organised coffees for us at arrival at the store. Barry, at store, was fantastic. He allowed us time to relax and put our feet up and chat as a family. He also let us use the iPad which helped with colour choice. I'm really happy with our sofa, thank you."

Dave and Naomi who visited DFS Edinburgh