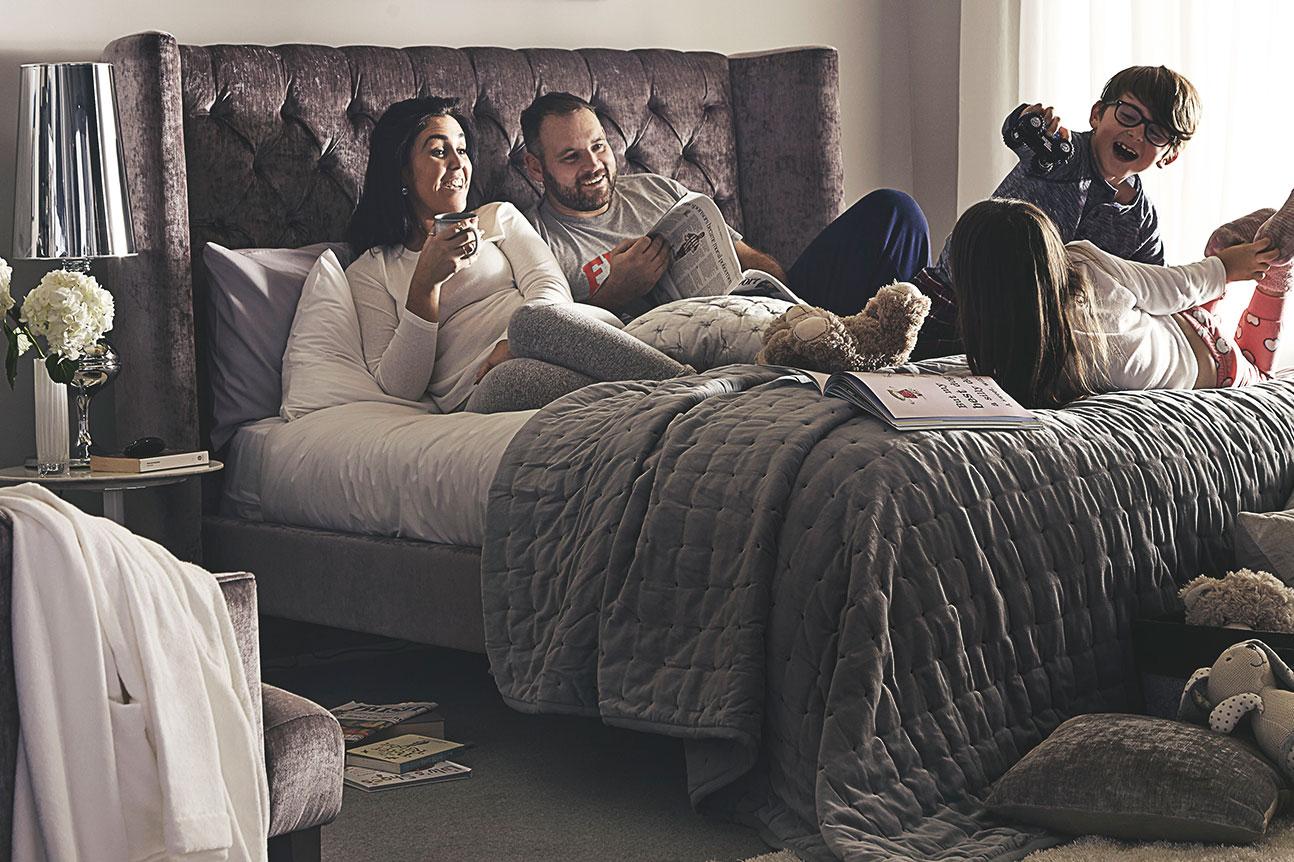 What to do with your

extra hour in bed
as the clocks
go back
With the end of Daylight Saving Time sadly marking the end of British Summer, we can at least look forward to an extra hour in bed as the clocks go back!
So, when do the clocks go back? This year, Daylight Saving Time will end on the 27th October at 2am welcoming the start of lighter mornings and darker evenings. But before our days get shorter, be prepared to make the most of your extra hour. Here's our tips to ensure you get the most of your time in bed.
Stay in bed
There's nothing worse than getting out of bed on a cold autumn morning, so our advice for when the clocks change is don't! Turn up your cosy level and snuggle up in bed for an extra hour of rest and relaxation, it's a Sunday anyway. For the ultimate snooze fest, double up on pillows and warm thick blankets. A soft throw is the perfect accessory for a cosy bedroom, so play around with your colour schemes and add some texture to your room.
If you feel guilty having a lie in, remember that getting more sleep has added to your health. From improving memory to strengthening your immune system, boosting the number of hours you sleep can do your body a world of good.
Spend time
with loved ones
And yes, this also involves relaxing and staying cosy! If you have kids, invite them in your bed to enjoy some quality down time when the clocks go back. Or, spend an extra hour with your partner and increase your oxytocin levels, otherwise known as the cuddle hormone. Not only is oxytocin thought to relieve stress, mild pain and low mood; it can be increased by a single hug!
Good news – it's not just limited to people. Spending time with pets can also boost oxytocin, so play with your pooch or kitten, and feel the love in return. If you live on your own, call an old relative or friend, all from the comfort of your own bed.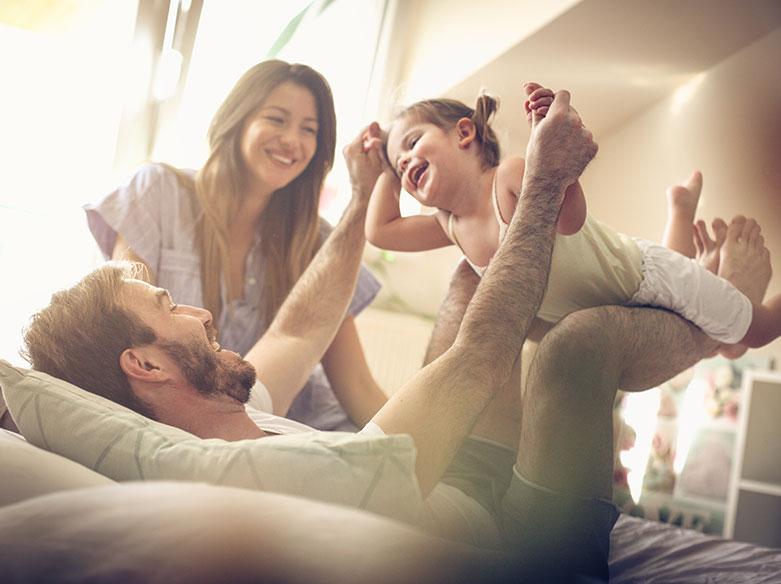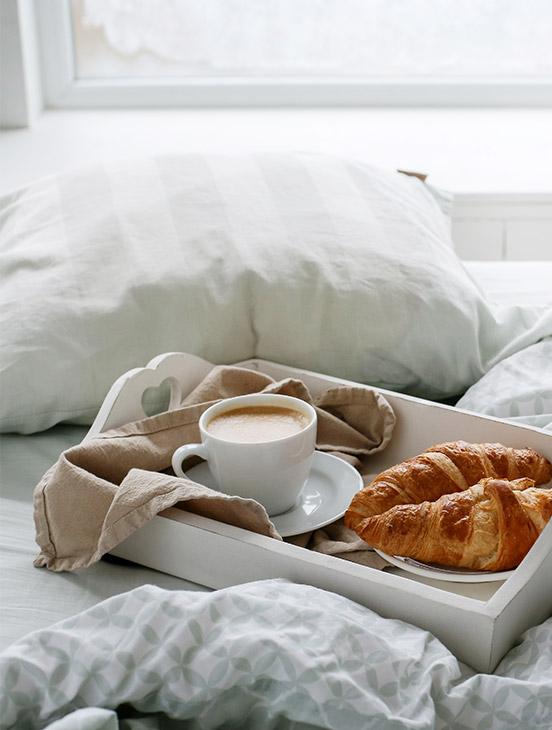 Stay active
Instead of making the most of your hour in bed, get up and get active. Although that extra hour of sleep might have some impressive benefits, so does exercise. Why not breathe in the last of the summer air with an early morning bike ride or run? Not only does an early morning workout give an added boost to your serotonin and energy levels, it can be a great confidence booster!
Take your pet for a walk
Get ready for an early morning walk with your pooch. Not only will your pet love you for it, walking mindfully outdoors is proven to reduce stress so you can continue your day in the best possible way. Great for meeting others or catching up with friends, make the most of the limited daylight! As the weather becomes brisk and the air becomes more crisp, take a flash of tea or coffee to help keep you warm and refreshed.
Pamper yourself
If your natural body clock wakes you up an hour earlier, indulge in some much needed me time. Why not take a bath, put a face mask on, while listening to your favourite album? It's only once a year that the clocks change and we have an additional hour to ourselves, so embrace it!
Or if you are lucky to ultimately be spoiled, why not book an hour session at your local spa for the ultimate relaxation. If you can't be bothered to step outside, why not spoil yourself by treating yourself to a new outfit online?
Breakfast in bed
Take your breakfast back to bed and tuck in to some hearty comfort food! Just a word of caution, avoid any food that's sticky or drippy to save yourself having to buy new bedding. We recommend toast (without jam), a fruit salad, or a Spanish omelette.
Bring in the changing seasons with a summer/autumn clean. Cleaning doesn't have to be boring; why not listen to music or your favourite podcast for a doubly productive hour? Better yet, winter up your home décor! Put your summer bedding away and change the ambiance of your bedroom with warmer colours and blankets that help bring the meaning of cosy to life.
Summer's gone,

winter's here!
Watch some TV
Finally, what better way to spend your extra hour than catching up on your favourite programme? Snuggle up on the sofa, kick out your recliner and put your feet up. You deserve it!
---
Shop this look