Grow your family, evolve your home
We know that the arrival of a new baby means a lot of changes – and that's not just the nappies. As well as spending more time at home, there's night feeds, unexpected visitors, and a whole lot more 'stuff' to get used to. DFS is full of inspiring ideas to not only make your home work around your little one, but to make it look gorgeous in the process.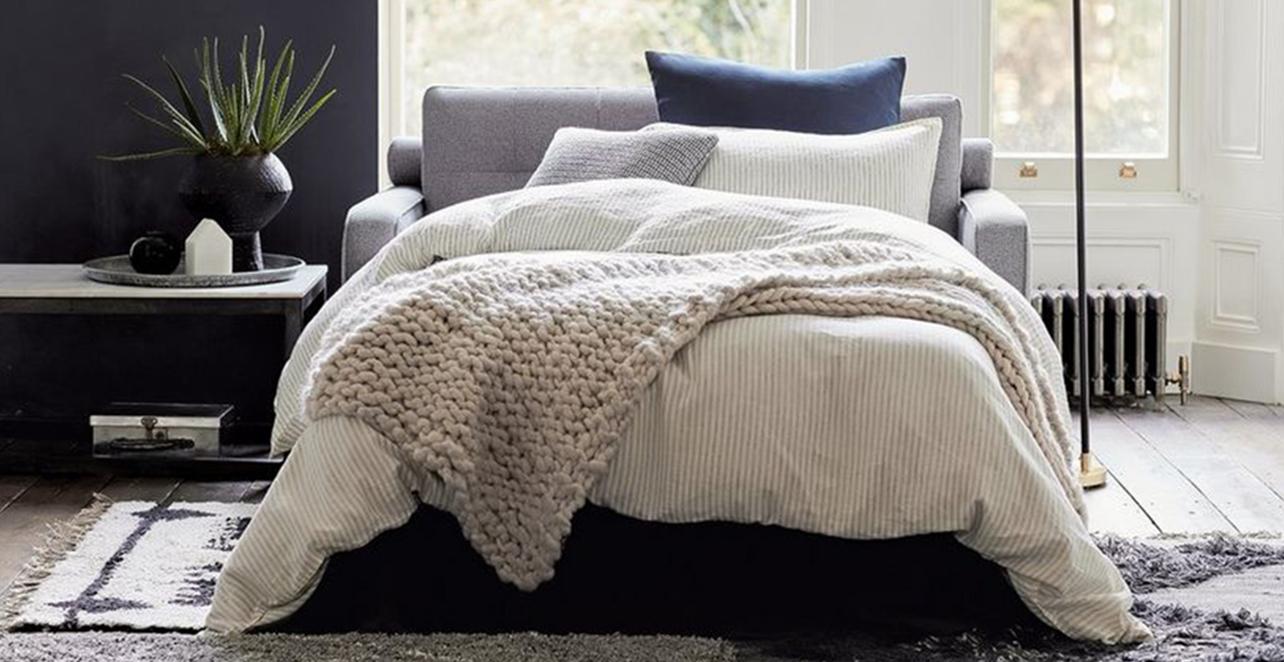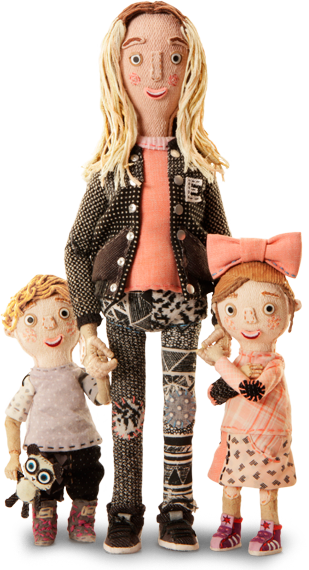 Full house?
Your spare room might be a nursery now, but that doesn't mean there's no room for visitors. Take a look at practical, handcrafted sofa beds that make use of your space in the most stylish way possible.
---
Neat tidy and beautiful
New babies may be tiny, but they bring with them a whole lot of stuff. This is why great storage is your saviour. Take a look at our range of bedroom furniture, and find beautiful pieces to help keep your world in order.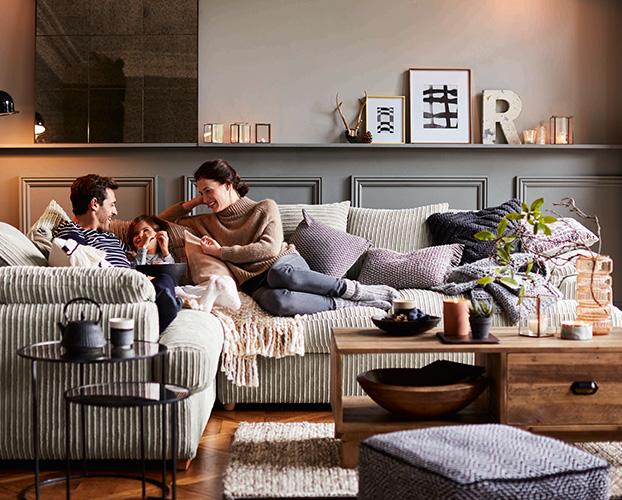 Room to stretch out
With more additions to the family come more reasons to flop down at the end of the day, so having enough sofa space is essential.  Our corner sofas make room for everyone and our storage footstools are perfect for keeping nappies, wipes and toys tidy plus they are an extra seat when people come round for baby cuddles but easy enough to put away to create floor space when your little one is on the move.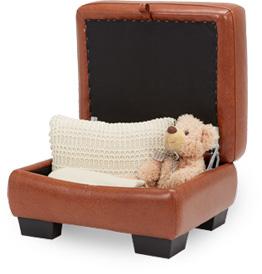 ---
---
Brands


---
Britain's number 1 sofa manufacturer
We know a thing or two about sofas.  That's because we've been making high quality, comfy and stylish sofas for 5 decades.  Our experience and continued investment in British craftsmanship mean we can bring you the largest choice of sofas in the UK.