How to use colour to divide up a room
A can of paint, a little creativity and these design tips from Lou Petersen, DFS's Head of Design and Innovation, are all you need to transform any room into a multi-purpose space for work, play and relaxation.
Now more than ever, our homes need to tick a lot of boxes: in addition to being the place where we decompress and connect with family, they also have to act as a workspace, allowing us to be as productive as we were pre-pandemic (but without the ergonomic desks and open plan seating).
It can sound like a tall order when square footage, time or bank funds are limited, but it's actually easier than you might think to create a space that feels practical yet beautiful and – most importantly – helps you stay productive when working from home. All it takes is thinking differently about how you use colour in your home, according to DFS Head of Design and Innovation, Lou Petersen. Here are her expert tips for using colour to create spaces that work well for everything from never-ending email chains to family pizza night.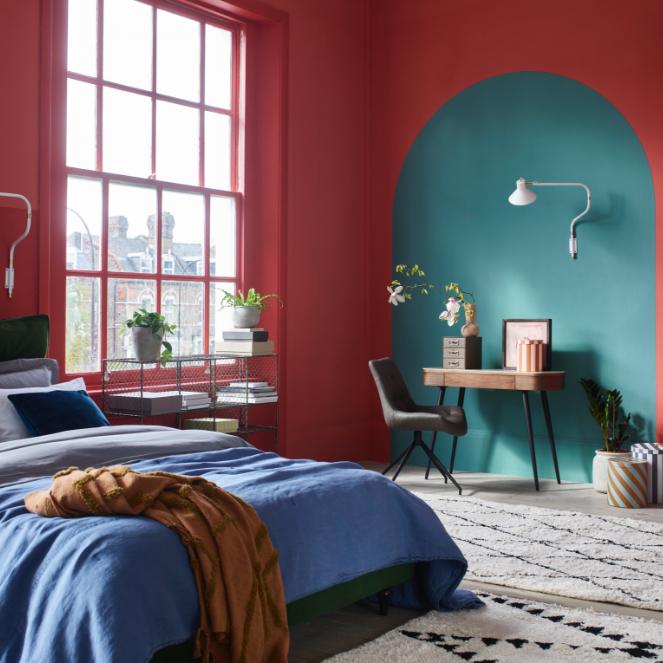 Be brave with paint
We've all heard of a feature wall, but a feature arch is the latest interiors trend that can actually help you make practical use of a space in a fresh way. Painting an arch over the bed, say, is a clever way to ensure it stays the centre of attention if you're trying to draw the eye away from the desk you've had to slot in next to it. Or, conversely, if you want to make your home office feel more inspiring, paint an arch, diagonal line or chevron feature above it to make sure the desk area is the focal point of the room. Once you do this, says Lou, a good way to ensure the space doesn't feel cluttered is by turning your books page side out (rather than spine out) so bookshelves become neutral and don't compete with the wall for attention.
Try it with…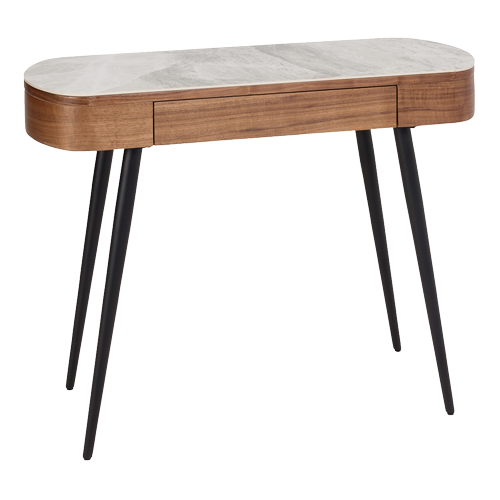 > Domina Dwell
Console Table
> Dulux
Auburn Embers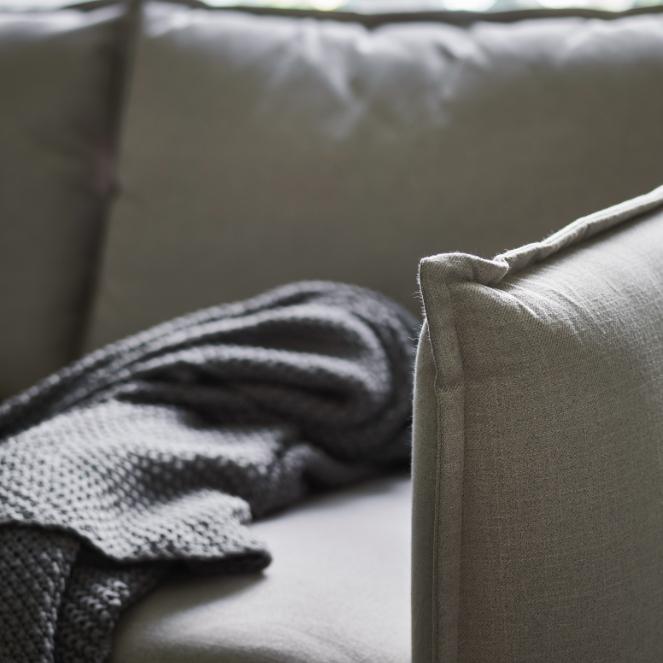 Try it with…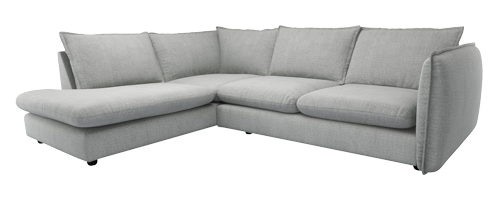 > Yuttari Sofa
> Dulux
Brave Ground
Be liberal with colour
You've found a paint colour you love, so why only use it on the walls? Matching a sofa or desk chair to the wall colour is an impactful way to make a space feel unified and intentional, says Lou. If your living room needs to accommodate a workspace next to the sofa, try colour matching the couch, chair and wall. It's a modern way of making it all come together into a stylised space rather than feeling like a room that can't quite figure out its purpose.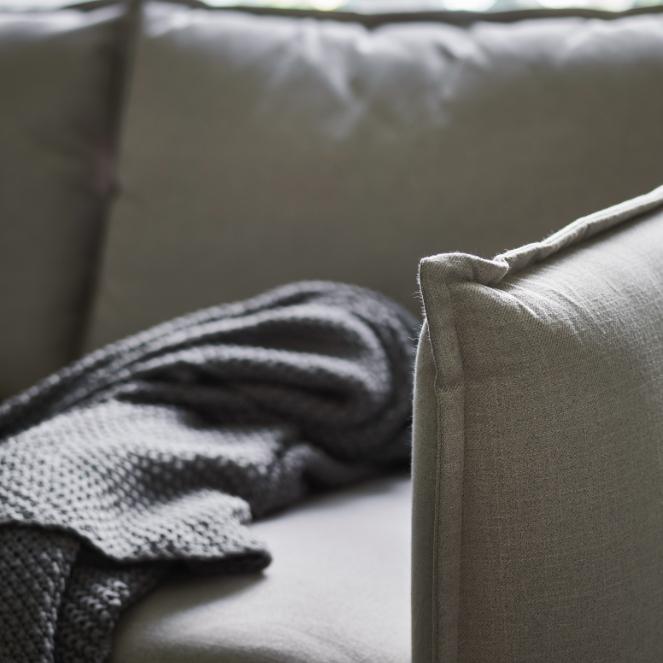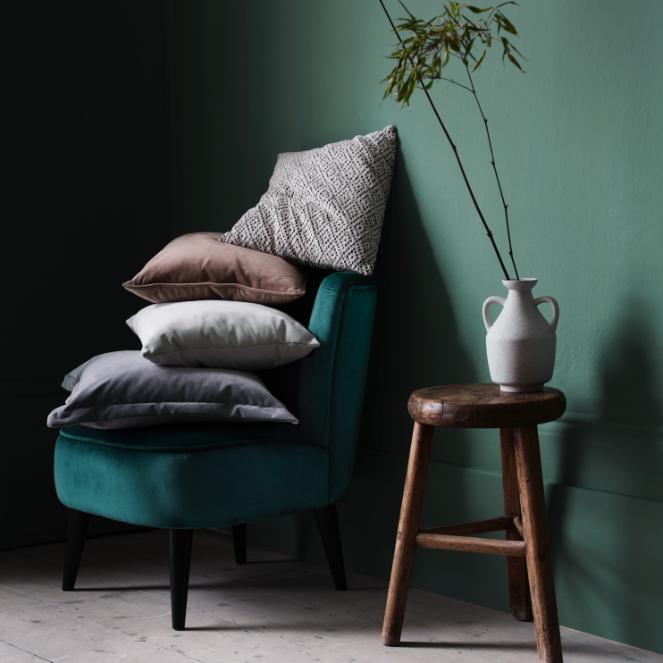 Use tones to create zones
If a single colour all over feels like too much of a commitment, layering different tones of one colour works similarly to create a cohesive design. Choose a palette of three or four shades of one colour and use them across the walls, furniture, pillows, throws and even pull the same shades through to your knickknacks and books on the shelves. A warm, earthy palette of beige, brown, sand and clay is a modern take on the grey trend that took over homes a few years ago and is a great way to make a multi-purpose space feel calm and consistent.
Try it with…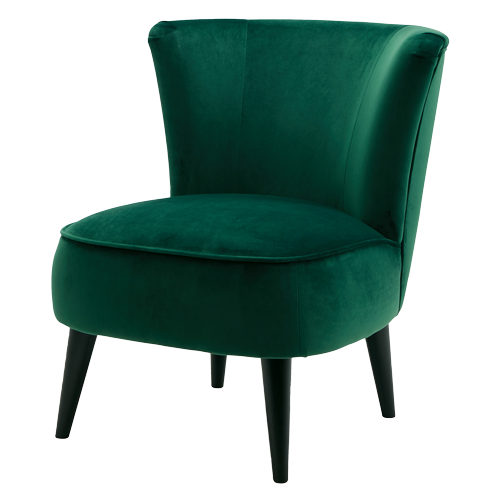 > Slipper
Accent Chair
> Dulux
Tranquil Dawn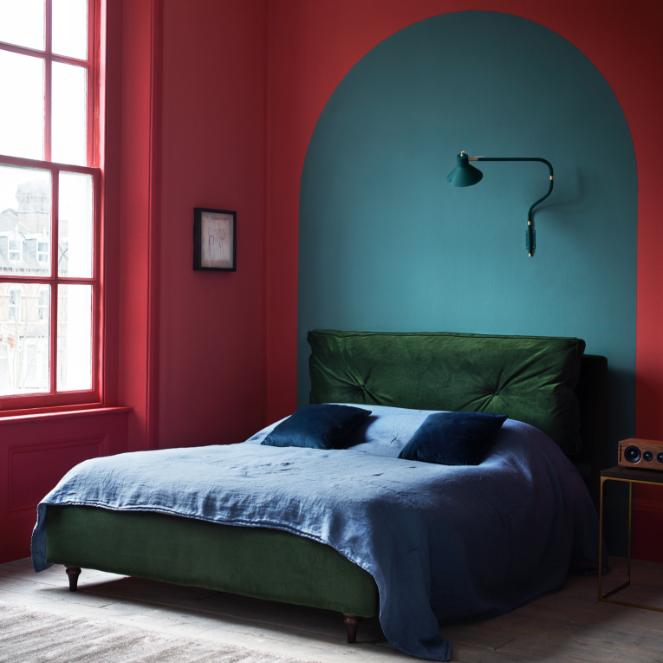 Try it with…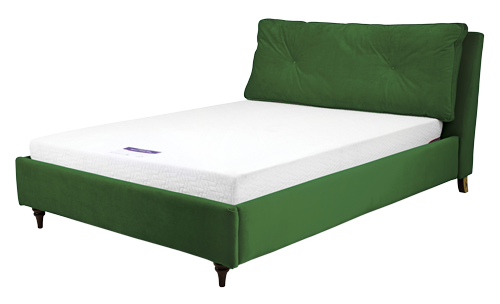 > Patterdale Bed
> Dulux
Coral Charm
Be confident and playful
Conversely, says Lou, forget being matchy matchy and try clashing colours instead. Outdated rules like 'blue and green should never be seen' are just that – outdated. One of Lou's current favourite colour combinations is actually navy blue and emerald green. There really are no strict rules when it comes to designing a room that needs to wear a lot of hats. If a space needs to work for socialising, working, relaxing and even entertaining (when we're allowed!) why not give it some personality? Contrast between sofas and walls or between chairs and pillows creates a strong focal point and injects a bit of fun into your space.