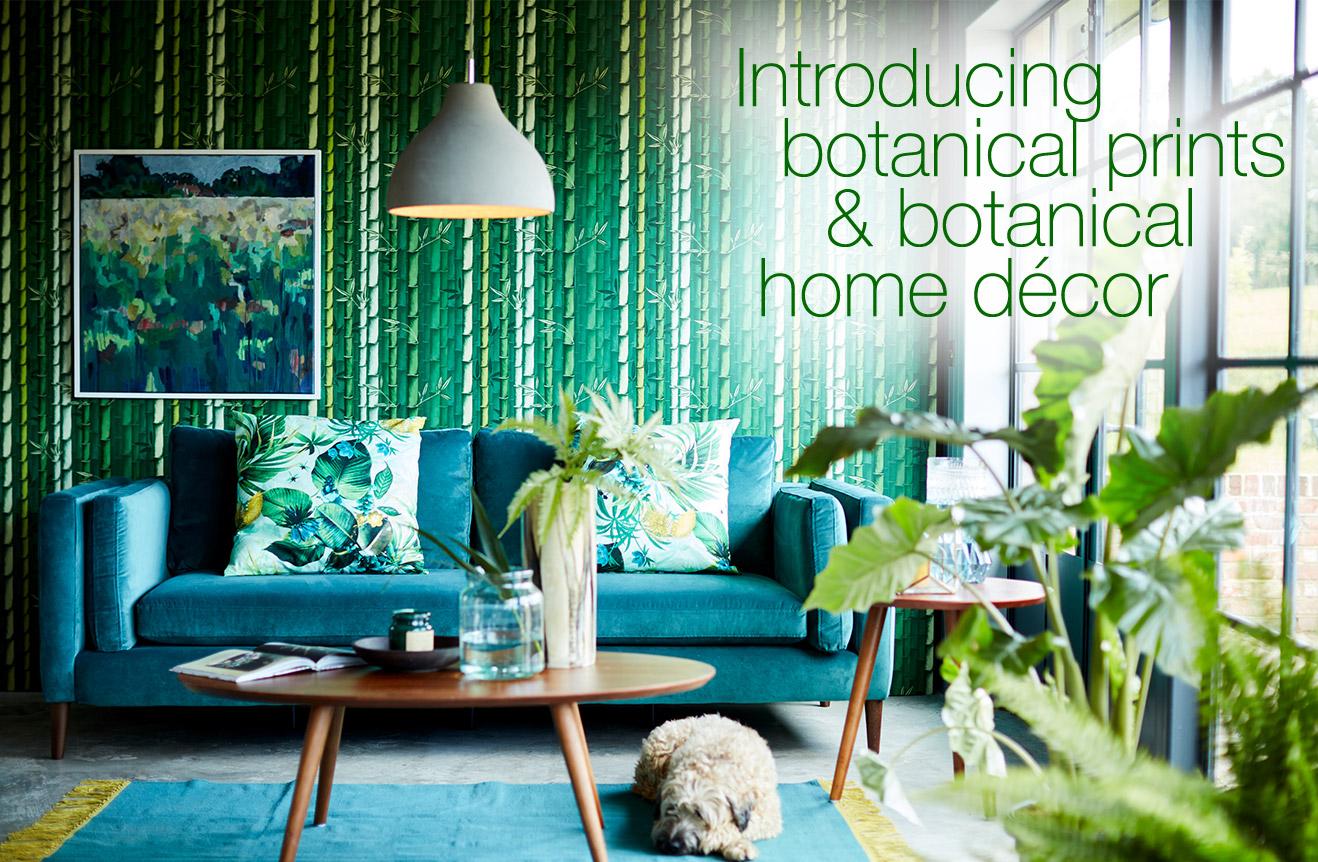 Be inspired by these botanical decorating ideas. Embrace nature in your home décor from botanical wallpaper and different shades of green to indoor plants.
From calming shades of green to bold and flirty florals, these nature inspired trends are sure to last all year long. So, if you're looking to freshen up your home décor and want to add more botanical interior design ideas into your home, here are our top tips to help introduce botanical decorating into your home.
Forest floors
Looking to bring the outdoors in? Why not keep it light and include bleached or lime-washed finish flooring which helps create an airy feel to any room. With the contrast of the bold greens through paint and plants, keep the natural aesthetic of your room by adding mats or artisan rugs in sea grass or coir.
If you're looking to transform your living room floors or create a botanical bedroom getaway, include texture such as wooden, ceramic or metallic materials through pots and vases. If you like the rustic look, why not add recycled crates filled with your favourite greens?
Floral your wall
Feature walls are a great way to embrace any interior style. For a minimal botanic inspired wall, keep to the cooler shades of greens such as mint, aqua or pale teal. However, if you're looking to go bold, why not make a real statement with your feature wall by displaying botanical prints or hanging art in frames for a simple and elegant finish.
The natural element of the botanical home décor trend can be brought to life with exposed brick painted white; or alternatively, create a bolder feature wall by using statement botanical wallpaper.
Furniture
Whilst the central colour of botanical interior design is of course green, white is the perfect partner! White sideboards, occasional tables and skirting boards bring a lightness to the colour scheme, offsetting the rich green hues that abound. Light woods also work well with this trend, aligning with the natural element that's essential when decorating with botanical prints.
A striking accent chair in a contrasting colour helps to break up the greens and whites – but remember to stick to the garden theme and choose colours in a tropical, vibrant shade of orange, red or yellow. Materials such as velvet add warmth to the room, however, wicker furniture can also play on the natural theme.
Offset the verdant backdrop with a neutral coloured fabric sofa. Light fabrics such as cottons and linens are great accessories for sofas for an everyday, relaxed style. The sofa can be the focal point of a living room, so by choosing a neutral shade, this will allow you to build up your botanical home décor around the sofa.
Plant life
Botanical decorating ideas don't stop at prints! Unleash your inner gardener and tie the whole look together with living plants. Plants are an easy way to turn a simple room into a botanical haven.
From terrariums to large floor plants, you can go all
out with your botanical interior design. Mix and match
different types of plants with varied shapes
of leaves and stem heights to create
the ultimate botanical backdrop.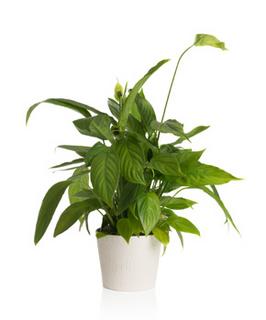 Other accessories
Keep the greenhouse look going with accessories! Introduce warmer shades of moss, sage or emerald through scatter cushions, table decorations and rugs. Green on green is a great look, so mix and match to your heart's content.
Layer cushions in nature-inspired colours – think olives and khaki greens, brown tones, dark blues and citrus hues – with other botanical prints. To finish your look, include patterned throws which are trendy and practical, and add texture to any neutral sofa.
Remember, natural materials work with the botanical home décor trend! Think woven baskets (perfect for storage), large rattan effect lighting and lightweight curtains to add natural texture to your window.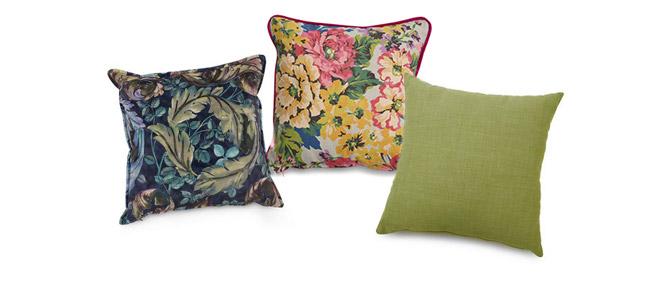 ---
Shop this look