DFS Room Planner App
Get designing with the DFS room planner app
Watch the room planner in action
Use the 3D camera tool to view sofas in place
Check size and position to find your perfect sofa
Share your ideas with friends and family
Get style inspiration and tips
Getting the right fit
You can find out what your new sofa will
look like in 3D with our app. Here's how:
Print the
marker sheet

Print (PDF)

Place the marker
sheet on the floor

Go to the app, select your
sofa and point your tablet
at the marker

Position the sofa to fit,
or try out different sofas*

*not all our sofas are in the app yet, but we're working hard to get more in.
Make a space
Simply create a digital version of the room your sofa will sit in using our style library, or upload your own photos. If you have an iPad or iPhone you can use the camera to see how your favourite sofas look in your room.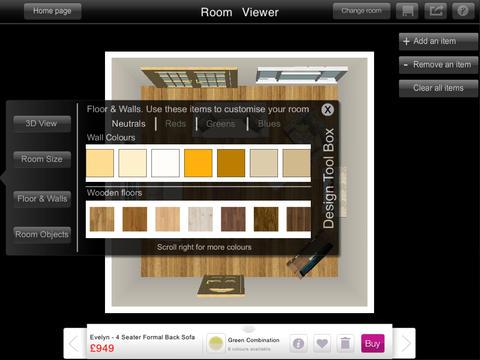 Browse
The app lets you view a large selection of sofa ranges to help you find the one that you like. You can choose different colours and fabrics and filter sofa types to find the sofa that's just right for you and your home. Our browse functionality shows you more information including dimensions, price and options available.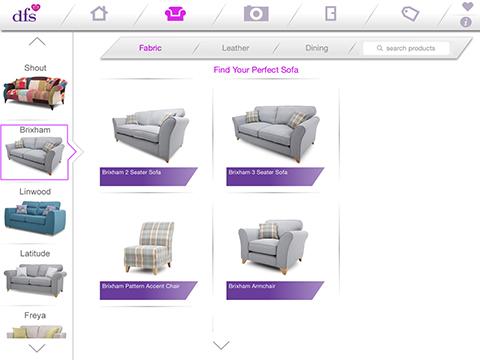 Visualise
Once you've picked your favourite sofas you can see how they look in your virtual room. You can visualise as many different sofa types, colours and fabrics as you want. If you need some inspiration our 'viewer' option lets you access our room library, where you can create stunning arrangements with your favourite sofas. After all, we want you to find the perfect addition to your home.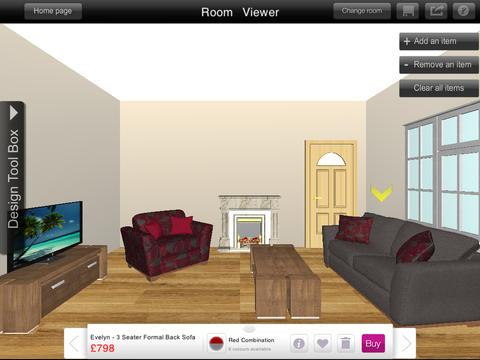 Make Your Choice
Once you've picked your perfect sofa simply visit one of our 100 stores and chat to one of our sofa experts about your choice. They'll talk through finance options, delivery and any queries you may have.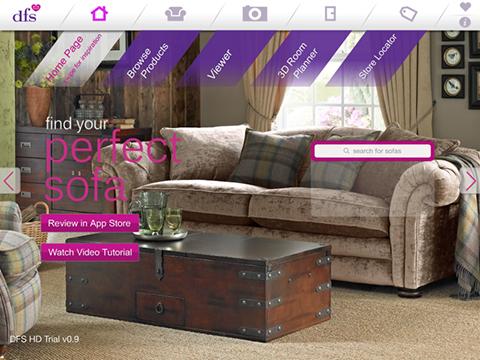 Share
It's really easy to share your designs on Facebook with friends and family. You can share as many designs as you like and find out what people think of your choices.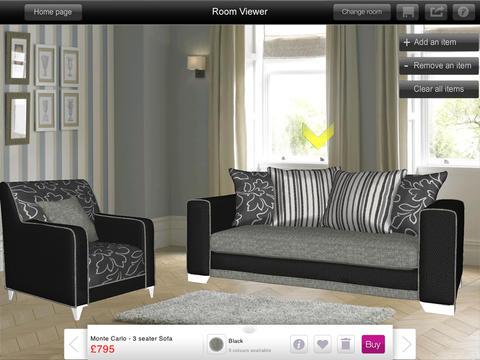 A well thought out design with plenty of options makes it a cool planning app.

My husband and I spent hours using the app changing colours and creating our living room.

The room planner is easy to get used to, I created my living room in a few minutes.
Watch the Room Planner in action
X